Are you looking for sweet tasting weed strains? Long gone are the days when you would have to sacrifice potency to taste. Cannabis cultivators and growers have done their best to bring the best tasting weeds without compromising the THC and other cannabinoid contents.
Usually, what attracts people to a particular weed strain is the flavor profile. Luckily, cannabis strains have a wide range of tastes, from sweet smelling roses to earthy diesel. This weed taste variation can be attributed to how the particular cannabis strain was grown, cured, stored, and processed. However, a significant portion of the taste profile is genetics. That is why we can proudly say that there are the best tasting marijuana strains.
In this article, we will present you with the best smelling and tasting weeds. Keep reading if you love weed strains with these taste profiles. Also, check out our post on top fruity weed strains.
What Does Weed Taste Like?
Many people have been asking what weed tastes like and if we have something like the best tasting weed. Marijuana plants have different tastes depending on the genetics or terpenes in that given weed strain. You will find sweet tasting weeds, skunky, lemon-tasting, and some with diesel tastes. But what brings this difference in taste profiles?
The surface of cannabis flowers contains small mushroom-like structures called trichomes. These are actually glands that produce chemicals such as cannabinoids and terpenes. These are what determine what weed tastes or smells like. It never matters whether it is a Sativa or an Indica strain; the terpenes will give it the taste.
Terpenes produce intense and diverse scents and tastes, which are only unique to a particular weed strain. Terpenes are genetic and can be passed down from parents to offspring. That is why you can find some weed strains that smell much like another that they originate from. These chemicals do not only give the weeds their smell and taste but can also enhance the THC and CBD.
Some of the most common terpenes and their associated aromas include the following:
Pinene – pine, woodsy
Humulene – spicy, herbal
Limonene – citrusy
Myrcene – earthy, fruity
Borneol – mint, metallic
Phytol – floral
Eucalyptol – minty, menthol
Sabinene – woodsy, spicy, peppery
Caryophyllene – peppery, woody, spicy
Linalool – floral, citrusy
Best Tasting Cannabis Strains
Now, we get to the list of the best tasting weed strains. We have carefully selected these weed flowers for their intense sweet smells and flavor profiles based on their popularity. That means you can easily find them at the dispensary when you need to try them out.
Strawberry Cough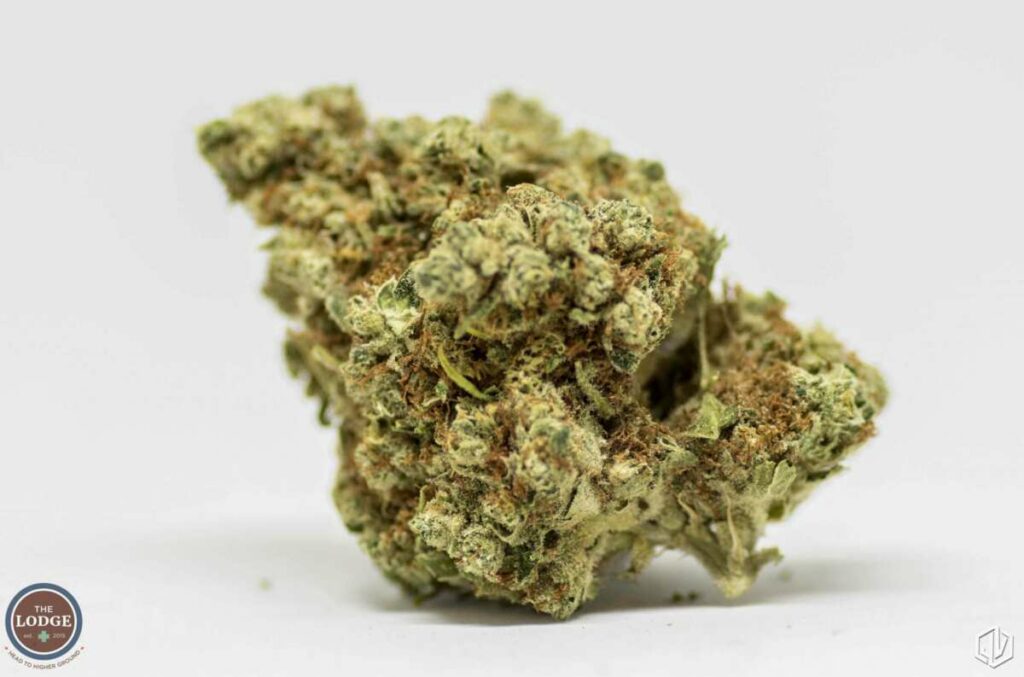 This is a hybrid strain that resulted from a cross between Strawberry Fields and Haze. As its name suggests, Strawberry Cough has made it to the top of our list of the best tasting weed because of its sweet smell of fresh strawberries. It also produces an expanding sensation that will make even experienced stoners cough.
The skunky and berry flavors of this weed strain will attract you to it, and without knowing, you will be lost in its cerebral uplifting and euphoric effects. It is a sweet tasting, potent weed strain often used to relieve stress.
Zkittlez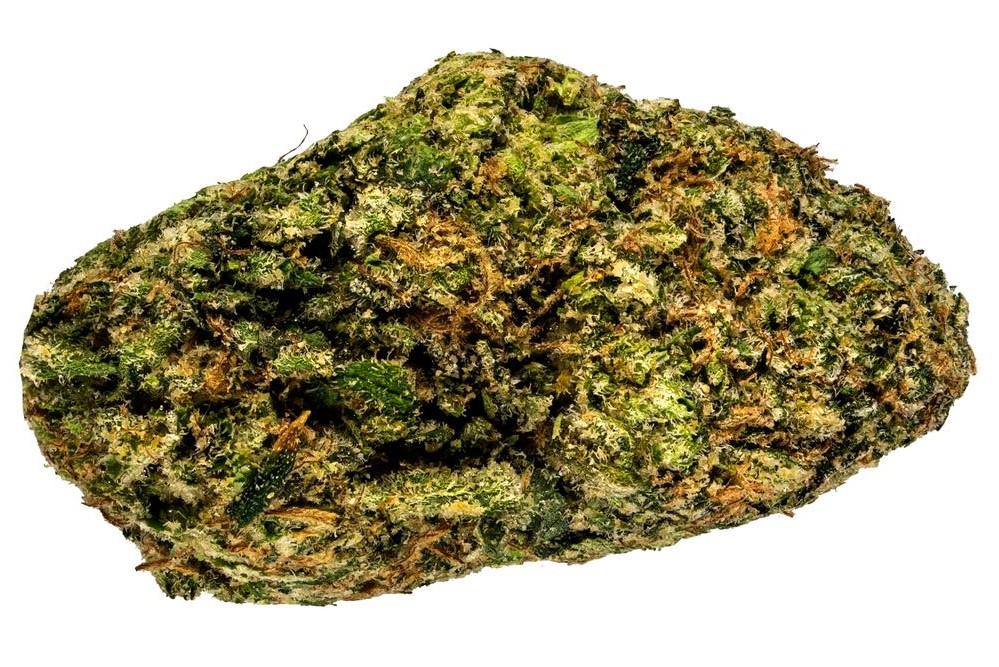 Zkittlez weed strain is rightfully on this list of best tasting strains. Its fruity smell and taste have notes of strawberry, grape, lemon, and berry. Smoking this weed strain will give you a true taste of the rainbow. The fruity aftertaste will linger in your palate long after taking the last puff, reminding you of a delectable treat you have just had.
This weed strain is best-known for inducing euphoria and boosting moods, making you forget all the stressful moments you had during the day. It is the sweetest way of getting uplifted and motivated after a long day at work. Taken in higher doses, you can expect to become sleepy.
Haze Berry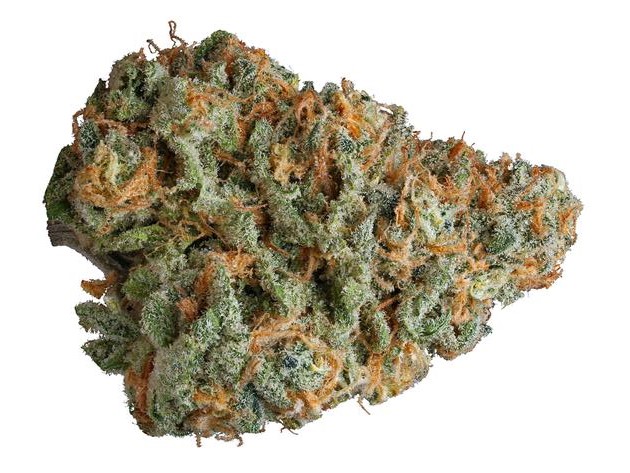 If you are looking for the best tasting weed strains, then Haze Berry is another flower you can try out. This strain has a strong scent of crushed fruit that turns into fresh, sun-ripened blueberries on inhale. Other reported tastes include notes of sweet vanilla, warm earth, herbal, and others.
Haze Berry is characterized by a euphoric high and other positive effects that make it a perfect cannabis strain for relieving depression, muscle tenseness, nausea, and stress.
Watermelon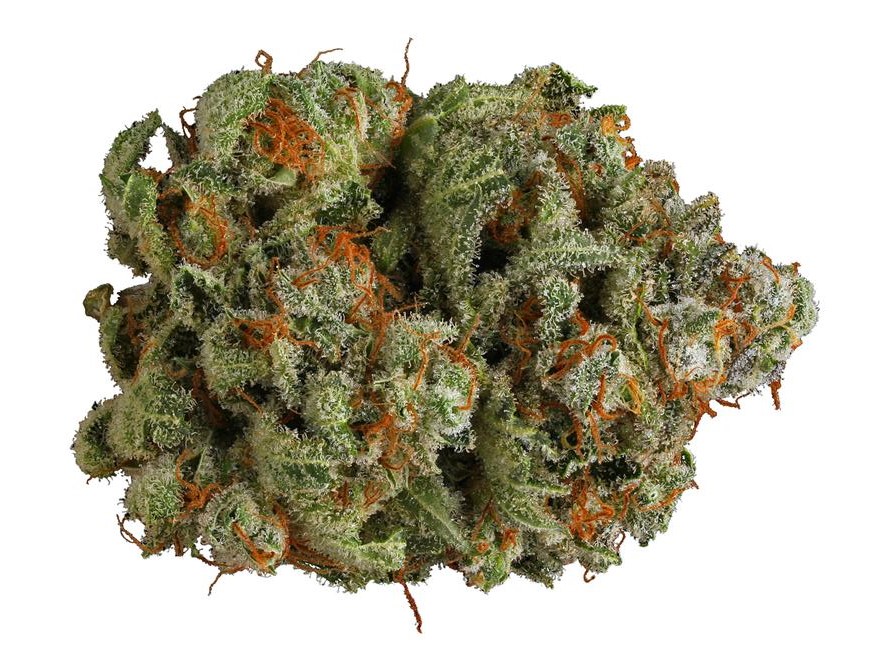 As the name suggests, this marijuana strain is super juicy and delicious. It is worth being on our list of the best tasting weed strains because of its irresistible watermelon, fresh berries, and candy tastes and aroma. It is popular because of its bursting flavor.
The Watermelon marijuana strain is 80% Indica and only 20% Sativa. With a high THC content, often reaching 29%, it should be left for experienced smokers. Its euphoric, uplifting, and relaxing effects make it ideal for patients with chronic fatigue, insomnia, and stress-related conditions.
Chocolate Haze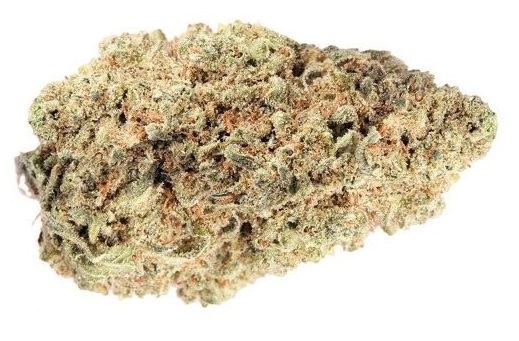 Chocolate Haze has a tinge of sweet chocolate, pine, ripe fruit, and warm earth. This tasty cannabis strain grows strong and matures early, characteristics borrowed from its parents, Chocolate Thai and Cannalope Haze. Chocolate Haze is highly Sativa dominated, giving it undeniable body calming and soothing effects that can last for hours.
Durban Poison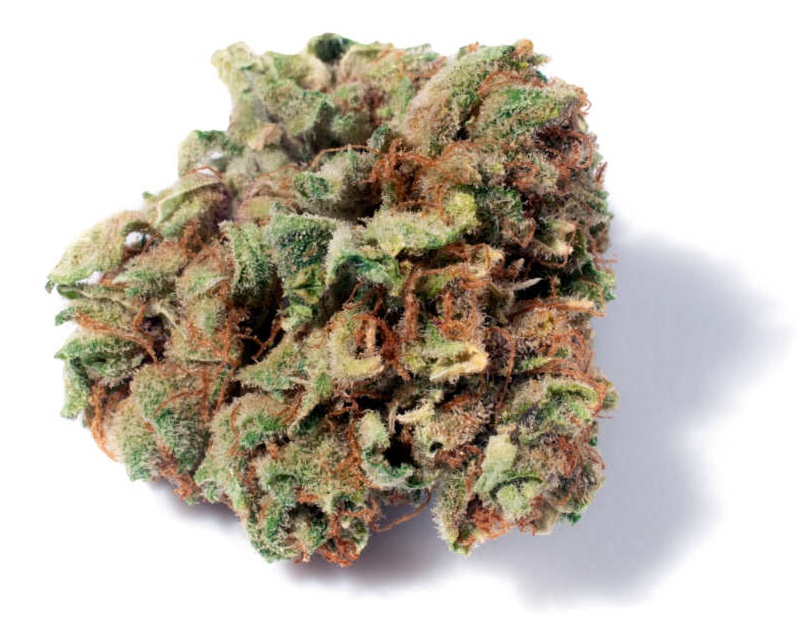 Durban Poison weed strain presents all Sativa lovers with a range of sweet flavors, including lemon, candy, and spicy anise. It is sweet and intoxicatingly complex, making it a favorite among many dispensary patients and connoisseurs.
Durban Poison has a clear, focused high that sets in immediately. This high is characterized by the distortion of sensory nerves with sound and sight amplifications before settling into an active, buzzy head high.
Wedding Crasher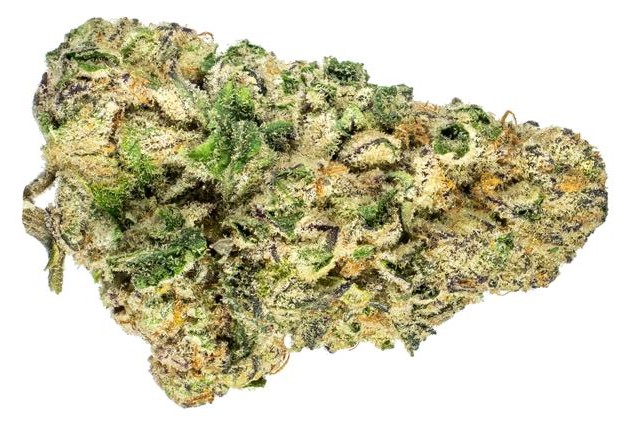 A list of best tasting marijuana can never be complete without including the vanilla-tasting Wedding crasher. This mouthwatering weed strain by Symbiotic Genetics has a perfect blend of smooth vanilla tastes comparable to that of Wedding Cake and notes similar to that of Purple Punch strain. Stoners have described it as a mellow and earthy strain with intense gassy highlights and sweet berry finishes.
Wedding Crasher weed strain is the best treatment for social gatherings as it tends to make people more talkative and happier. Some people have also reported being more focused and creative to generate ideas. With the energy boost after taking Wedding Crasher, you should find something to do.
Mimosa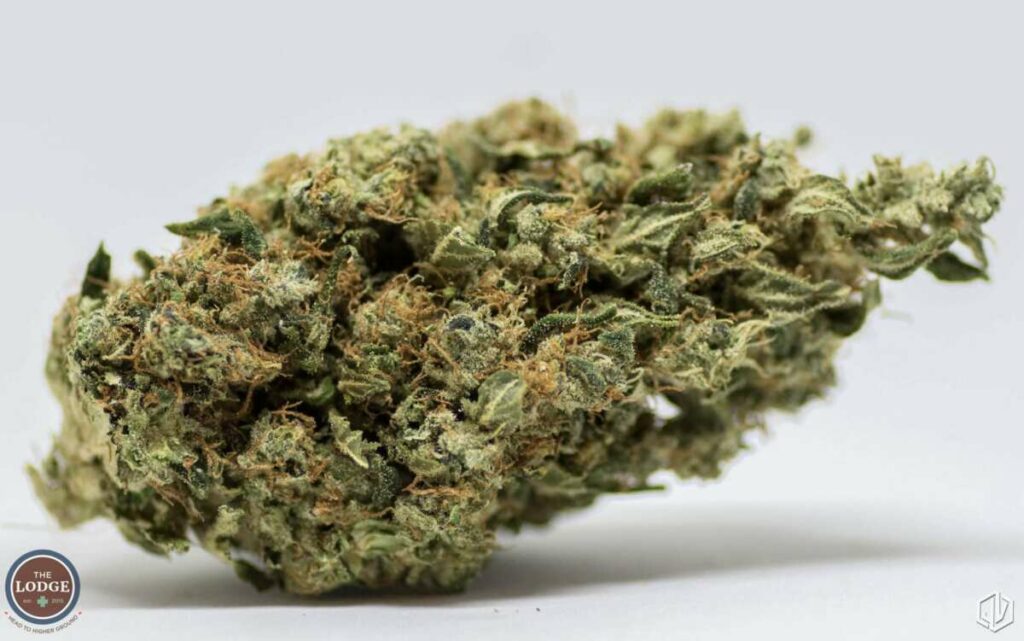 Mimosa is a Sativa-dominant hybrid strain that boasts about 27% THC. Despite this high potency, this cannabis strain has a sweet and tropical sour flavor with citrusy notes and a light berry on the exhale. This mouthwatering taste profile can attract even novice smokers who are warned not to start with higher doses.
Mimosa has a cerebral high that leaves you euphoric and uplifted. If you are feeling low and lazy, then trying a few puffs of this weed strain can make you happier and give you a boost of energy you need to pick yourself up.
Bubba Kush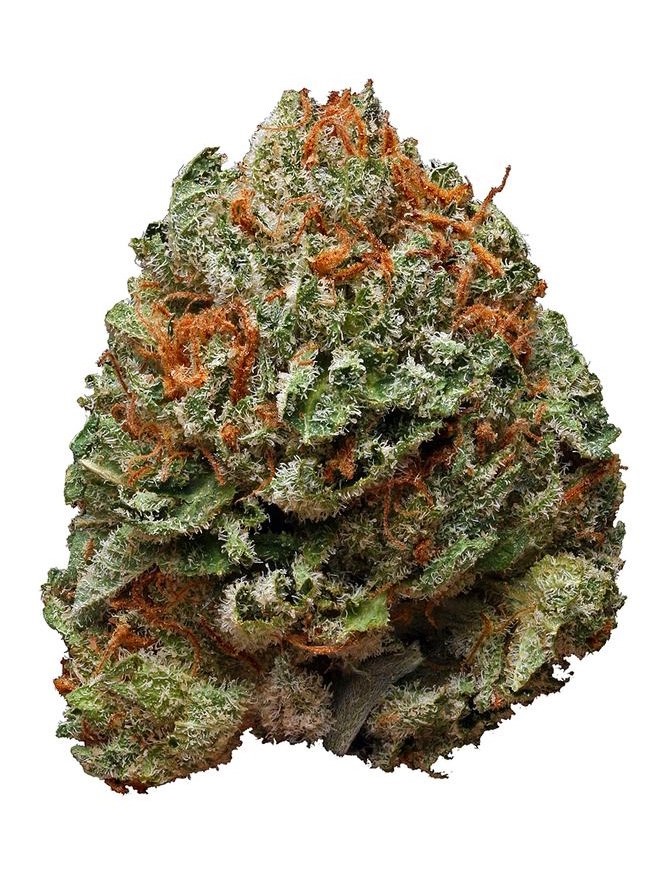 Bubba Kush features on our list of the best tasting cannabis strains because of its sweet and grounding aroma, reminding you of chocolate and coffee. Its flavor profile is also defined by hashish, earthy, and nutty tastes that will make you smoke it with a lot of pride and pleasure.
Bubba Kush is a heavily Indica dominant hybrid with a solid sedative high that can make you feel relaxed and pain-free. It is highly potent, with its THC reaching up to 23%.
Super Silver Haze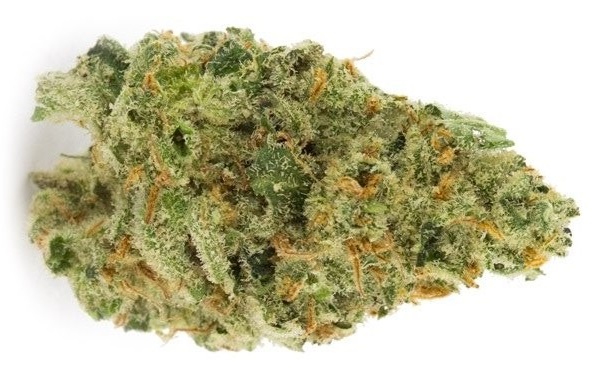 Super Silver Haze wraps up our list of sweet weed strains with their herbal, spicy, sour, and earthy flavors. It produces whiffs of lemon, wet soil, and gasoline. These strong scents and tastes mean every Sativa lover will be drawn to Super Silver Haze.
Users of this tasty weed strain often report brightening of colors and sharpening of sounds, but some have been motivated and registered improved focus.
Best tasting strains at The Lodge
Visit our dispensaries for the best tasting weed. We have different marijuana flowers that have been professionally grown, harvested, cured, and processed to preserve their aromas and tastes. Check out our menus for high-quality weed at the best prices, and we also promise you the best customer experience.
Photo sources:
The Lodge Dispensary photo collection
https://www.hytiva.com/
https://www.cannaconnection.com/