Different weed strains have varying scents and flavors. That is because of the terpenes in these herbs. Some turn out to be the loudest smelling strains, while others are just mild. As a result, cannabis users prefer some marijuana strains because of their tastes.
If you like sour weed strains, this article highlights the best you can try. We start by explaining why there is that sour aroma and/or taste from your favorite weed and then give you the list. Without further ado, let us dive right in.
Sour smelling and tasting weed strains
The name of marijuana strains can give you a hint of what they taste like. For the most part, sour weed names come from the sour aroma they exude and the sour flavor you taste when you take it. But what causes sourness in some marijuana strains?
Sour strains are rich in terpenes such as myrcene, pinene, and limonene. These are responsible for the pungent, sour taste and aroma you get from marijuana strains. Other properties are determined by the THC and CBD content. These weed strains can be highly potent or mildly potent.
The sour cannabis strains are highly euphoric. They are mainly used medicinally to alleviate the symptoms of stress-related conditions and panic attacks.
Top sour strains
Sour marijuana weed strains are among the top fruity weed strains out there. If you like the citrusy or lemony flavor in your cannabis, these may be the best choice. Some have common sour strain names, but others suggest nothing about their flavor profiles. Check them out!
Sour Diesel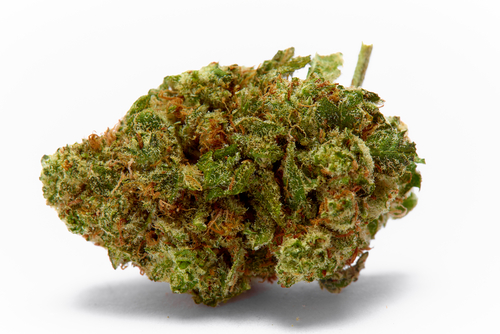 Sour Diesel is among the few weed strains with sour weed names. That tells you a lot about its aroma and flavor profile. Sour Diesel is a heavy Sativa hybrid strain consisting of 90% Sativa and only 10% Indica. It is a cross between Super Skunk and Chemdawg.
Sour Diesel is a very potent strain with a THC value of about 25% on average. Of great importance is its pungent, diesel-like smell. On the contrary, Sour Diesel has a sweet and sour flavor. It is an on-demand weed strain for this complex flavor profile. However, newbies are warned of the high cerebral stimulation of this strain. Read our Sour Diesel strain review for more information!
Sour Dawg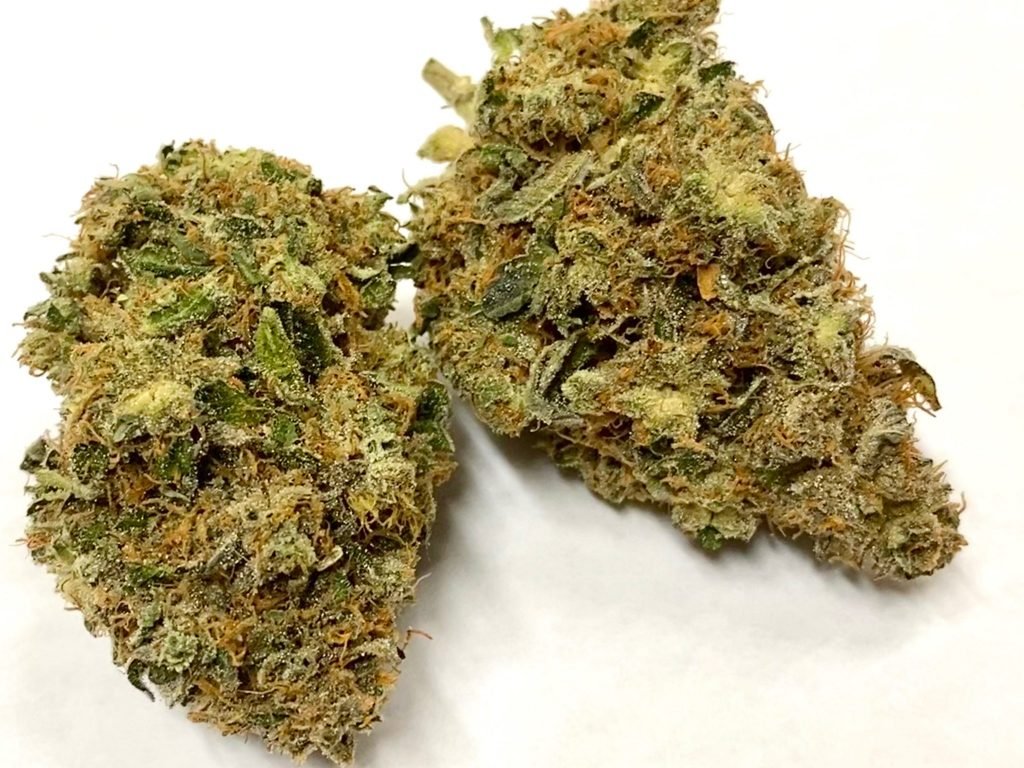 Sour Dawg is a perfectly balanced hybrid strain that gives you the best of both Indica and Sativa. It is a cross between Chemdawg D and Sour Diesel. You can now tell where it inherited its name and its sour flavor. It is highly potent, making it an option for only experienced smokers. Sour Dawg is packed with about 25% THC.
Like Sour Diesel, Sour Dawg also exudes a pungent, diesel-like, and sour smell. That is evident when you open the package. You will receive a heavy chemical lemon scent as it burns in smoke. The taste is equally pungent, peppery, and sour. Many users describe its after-taste as lemony and overwhelmingly aromatic.
Sour OG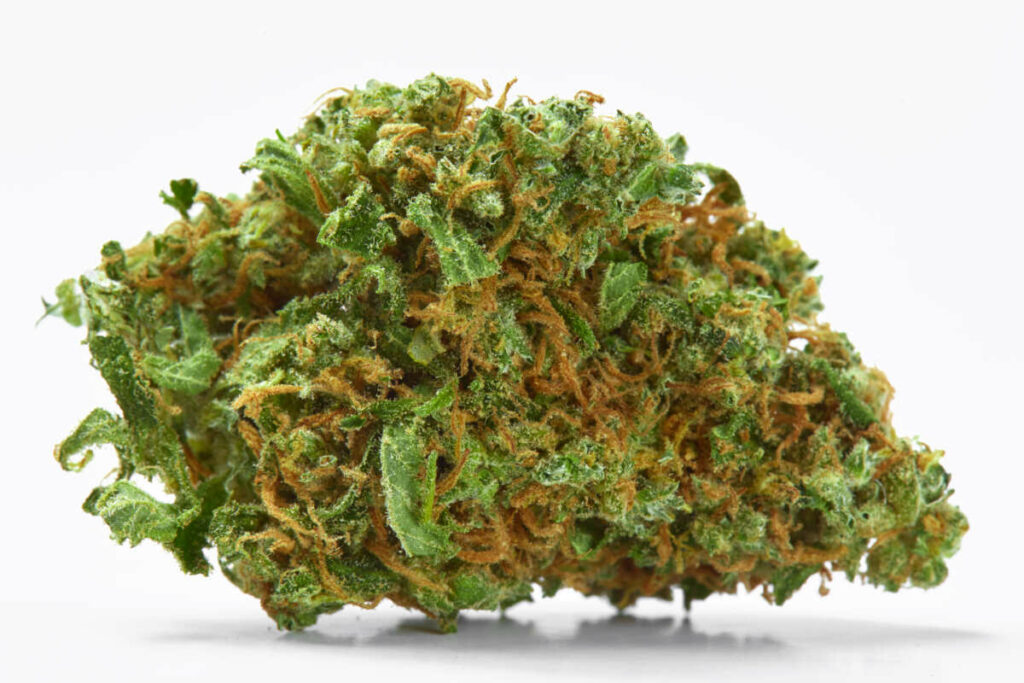 Sour OG comes in third on our list of top sour weed strains, rightfully so for its name and taste. This is also a perfectly balanced hybrid strain that gives the best of Indica and Sativa effects. Though mildly potent, Sour OG will make you relaxed and peaceful. It offers a high that starts in just minutes.
Sour OG should be on the list of the best tasting weed strains. It is earthy, piney, floral, and citrusy, inherited from Sour Diesel. Sour OG is flavorful. It is sweet at the start, but that quickly turns to a sourer, earthier, and more pungent. This complex flavor profile puts it third on our list of top sour strains.
Lemon Haze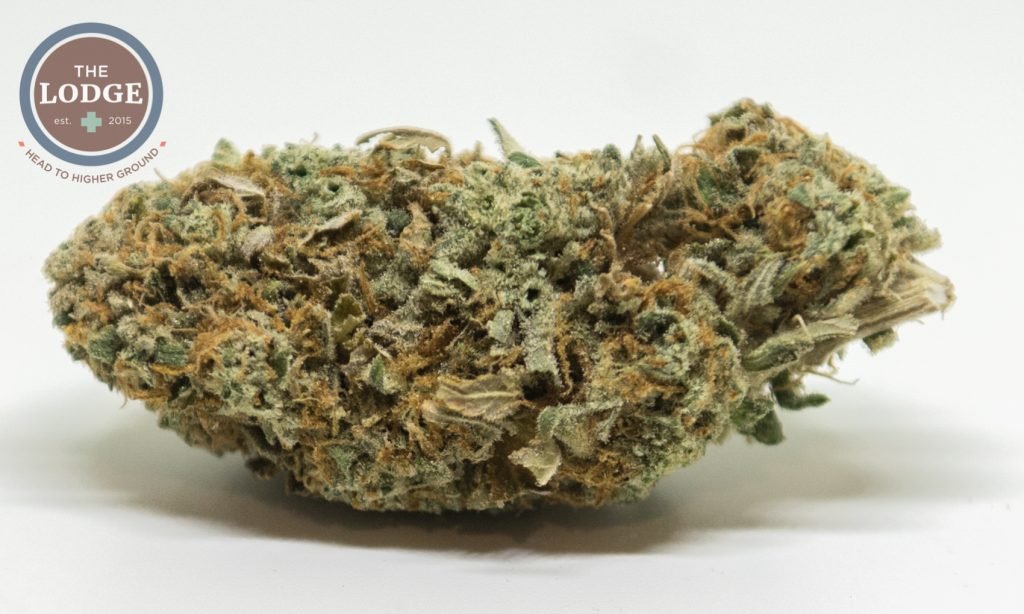 Lemon Haze is another popular sour strain, a cross between Silver Haze and Lemon Skunk. It is a Sativa-leaning hybrid consisting of 60% Sativa and 40% Indica. Lemon Haze is as potent as its parents and has inherited many properties.
Lemon Haze lives up to its expectations. Its aroma is lemon, but also fruity. As it burns up in smoke, Lemon Haze reveals a woody taste. Overall, this sour weed strain gives off a lemon, citrus, and sweet flavor. Lemon Haze proves that you don't have to bear sour weed strain names to be classified as one.
Girl Scout Cookies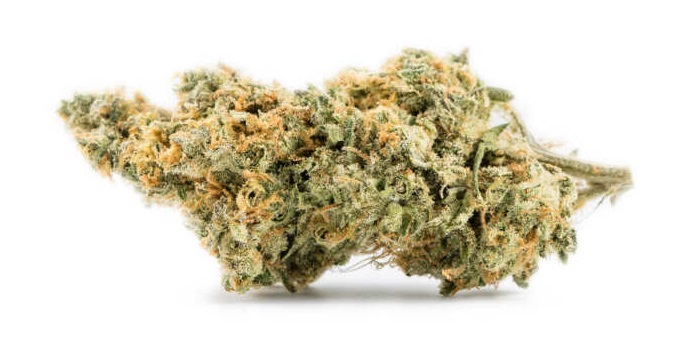 Girl Scout Cookies or GSC is a popular sour marijuana strain. It is also a strain that does not have the "Sour" attached to its name. GSC was formed by crossing Durban Poison and OG Kush, resulting in an Indica-dominant hybrid. It is not the most potent sour hybrid strain you will find out there, but the calming and relaxing effects can never be underestimated.
GSC has a sweet aroma and flavor, mainly a mix of fruity, cherry, and lemony tastes. Its pungent smell is easily recognizable from afar. If you are a novice smoker with an interest in sour-smelling cannabis strains, GSC may be a perfect start for you. Also read about the best cherry weed strains.
Tangie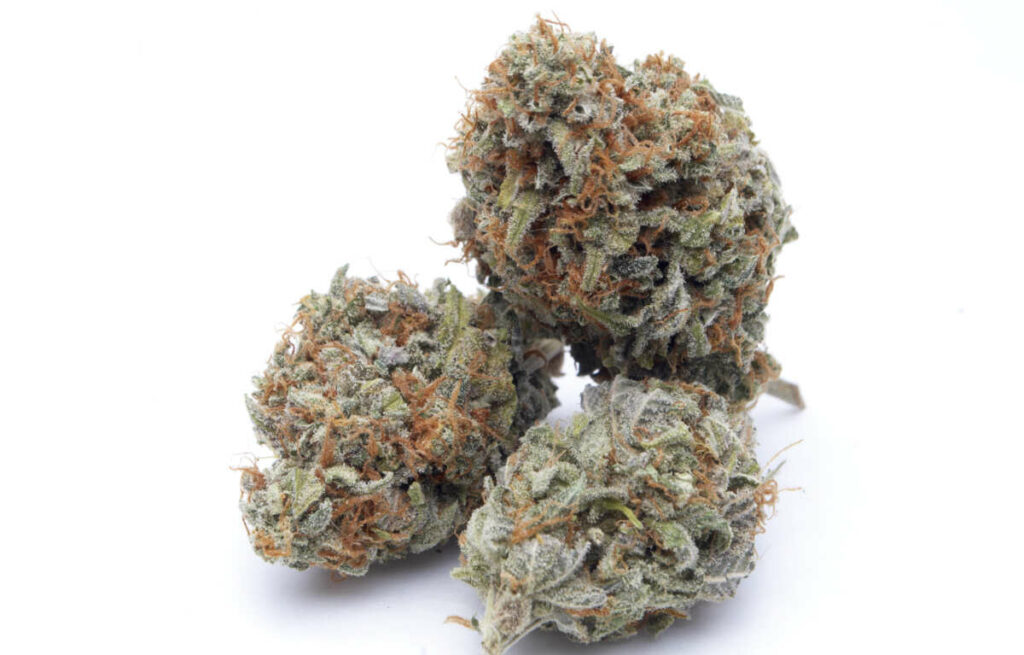 Tangie is a sour weed strain that was once the most popular in the marketplace for the many awards received during its reign. Tangie is a cross between California Orange and Skunk #1, making it a potent flower that catches many cannabis users unaware.
Tangie is a Sativa-dominant hybrid cannabis strain that lets off a sweet and sour orange scent, enough to entice new users. Smoking it also gives you the best experience with a sweet orange flavor that only allures you to take more and more of it. Despite its drop in fame, Tangie is still one of the best sour weed strains in the market today.
Final thoughts on sour cannabis strains
Sour weed strains are among the best-tasting in the market. The flavor is consistent whether they have sour names attached to them or not. Visit any of our dispensaries for the best quality weed strains. We stock only high-quality flowers from reputable growers and guarantee the best experience. The Lodge Cannabis is your one-stop shop for different strains of weed.