Cannabis usage has been legalized in different states. This move has seen an increase in the number of marijuana strains as many growers seek to achieve a high potency. You cannot explore all the weed strains, but the information we have here will show you how to go about it.
What is the Strongest Strain of Marijuana?
Before answering the question, let us first talk about what determines the strength of a cannabis strain. Different strains have different THC and CBD levels. THC is the compound found in the marijuana bud responsible for the highness when you take a puff. It will stimulate your brain and bring in euphoria, among other effects.
When it comes to the question of which is the strongest weed strain, we would say it depends. The highest THC strain depends on many growth factors. That makes it nearly impossible to point out a particular weed as the record holder. Currently, the strongest weed strain has a THC value of about 30% and is expected to increase even further. We are yet to see a weed strain with 40% THC content.
What Determines the THC Content of Cannabis?
The highest THC percentage flower has come from growers who can control the growth condition. That makes us conclude that the TCH content in the bud depends on the growth conditions. The main contributor is the light source. By regulating the quality and quantity of light, cannabis master was managed to produce the strongest weed in the world.
Since there are advancements in the cultivation of marijuana across the states, we expect to see the plant with the highest THC percentage flower ever. Will 2022 be the year of the strongest weed in the world? Only time will tell.
The Highest THC Strains 2022
If you are a regular cannabis user, then there is no doubt you would like to try the highest THC strains. The strongest marijuana strain is determined by the level of THC compound in their buds. On our list, we have researched and consolidated the strongest weed strains. You can try out any of these 7 marijuana strains either for medicinal use or recreational purposes.
Grease Monkey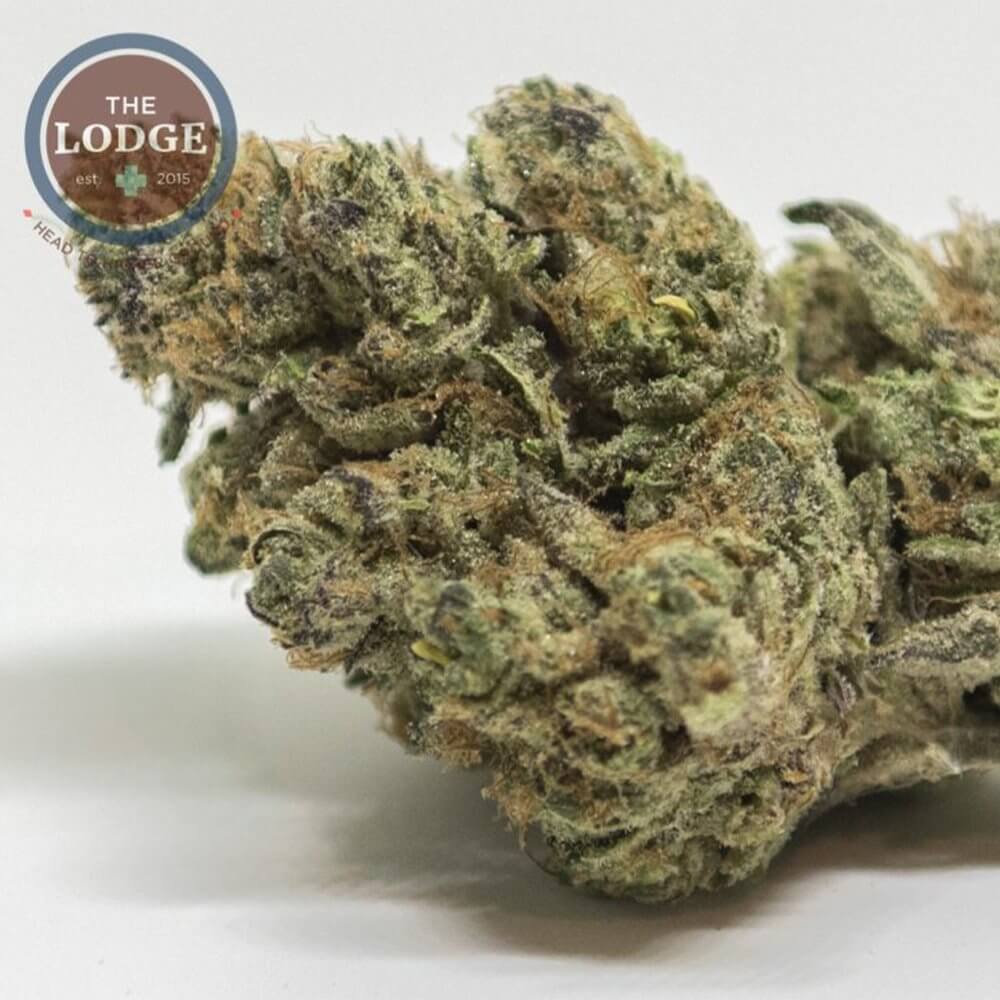 This is an Indica-dominant weed strain resulting from a cross between Gorilla Glue and Cookies and Cream marijuana strains. It is the highest THC percentage flower on our list, with a whopping value of 31%. This value can significantly vary depending on the growth conditions, as already stated.
Grease Monkey has a strong aroma of nutty vanilla and skunky diesel. When smoke, the high effect builds behind the eyes and then spreads to the rest of the body. It drives you to a euphoric high characterized by mental calming effects. Medicinally, this strain is a remedy for chronic pain, nausea, insomnia, loss of appetite, etc.
Pacman OG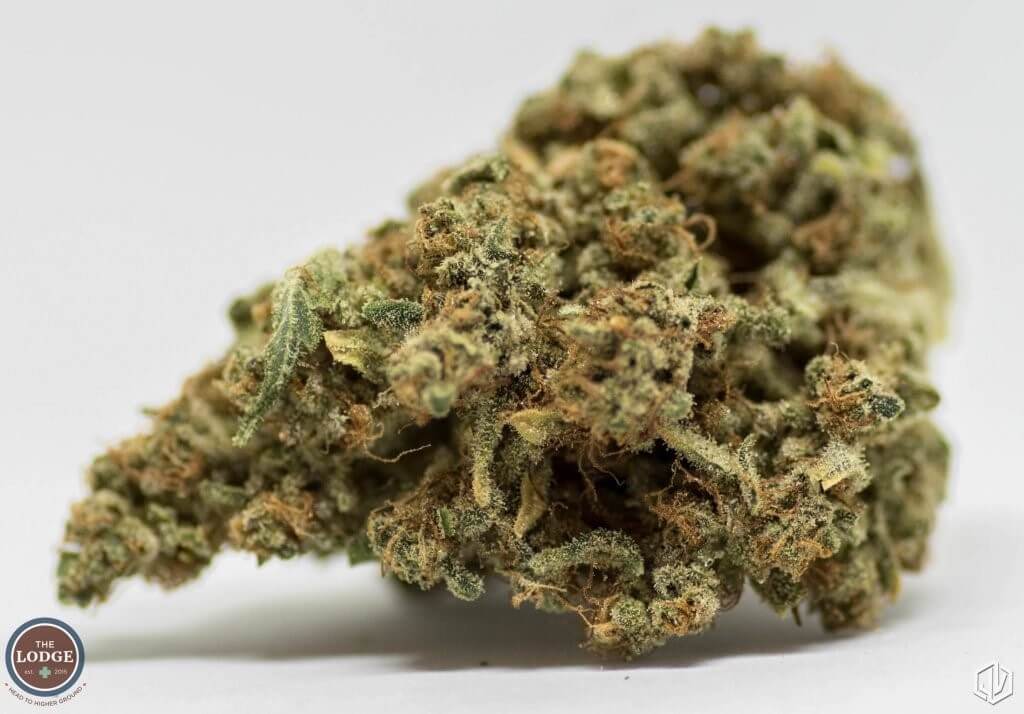 This is another Indica-dominant cannabis that is among the strongest strains of weed in the world today. It has a high THC value of up to 29% and is popular among regular stoners. If you are looking for the strongest marijuana in the world to try today, then place your bet on this strain.
The strain has a sweet citrusy aroma. The flavor is kind of earthy with hints of lemon and a high euphoric effect that will immediately dive your body into a deep state of relaxation. It then introduces a happy feeling and overall well-being. It is the best choice for relieving pain, stress, insomnia, and other effects. It is recommended to veteran smokers since it is one of the strongest types of weed.
99 Problems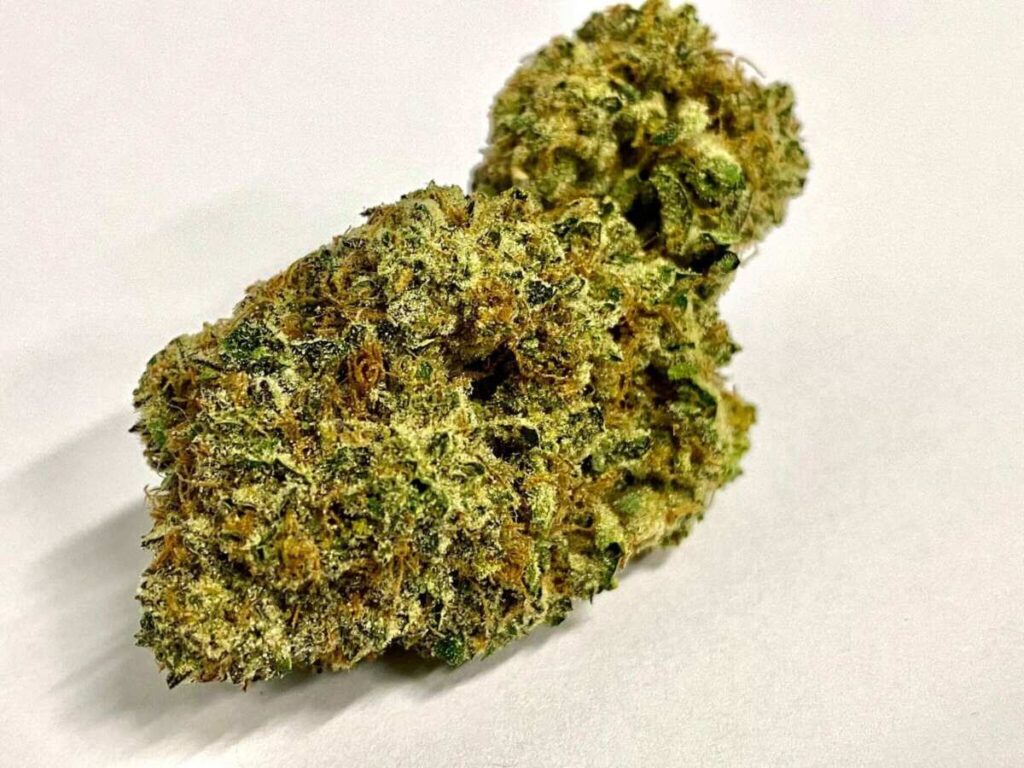 99 Problems is a Sativa-dominant weed strain resulting from a cross between White 99 and Stardawg. This strain features in our list of high THC strains because it has a high percentage of this compound. The value ranges from 28-30%, with some breeders reporting even higher values.
Those looking to try the most potent weed should first start with 99 Problems, but it is not for novice smokers. It has a multi-layer scent that begins with a strong smell that quickly turns into an airy and fruity balance of sweet berries. When this very potent strain of weed gets into your system, it will immediately uplift your mood, boost focus and energy, and increase creativity.
Chocolate OG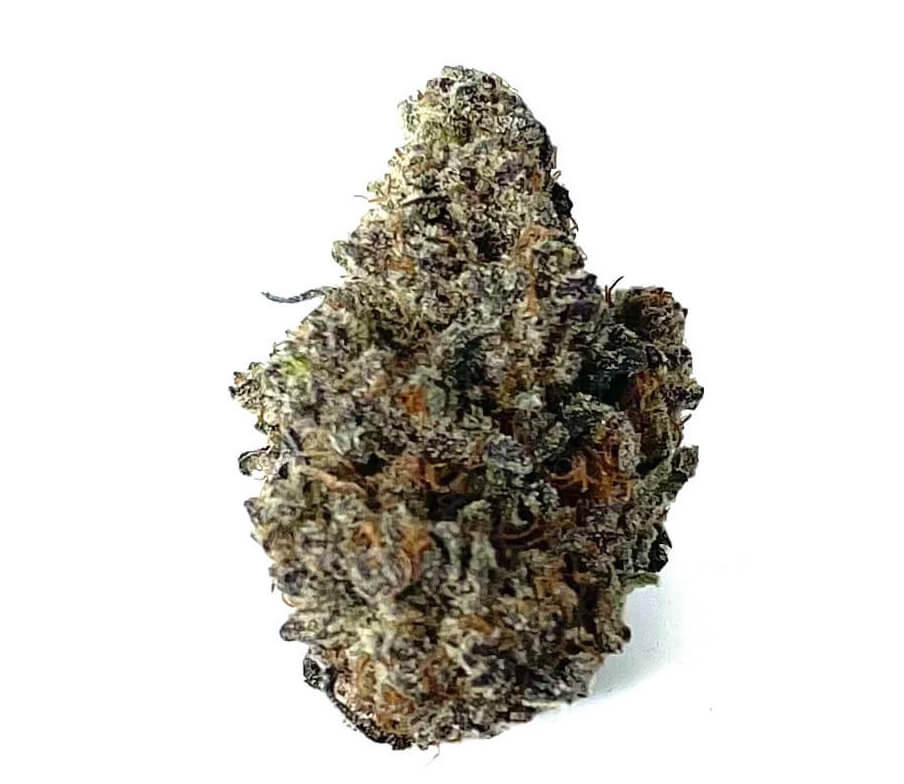 Chocolate is a result of a cross between True OG and Chocolate Rain and is mainly Indica. Many breeders have reported the highest THC level as close as 30%, but the value averages at about 26%. Depending on where you buy your product, you can easily say that Chocolate OG is one of the high THC strains.
This strain is best known for its high relaxing properties, which dominate as you continue to take more puffs. It drives you into a giggly euphoric feeling. The smoke has a flavor of cheesy and nutty but leaves a savory note on the palate.
Blue Walker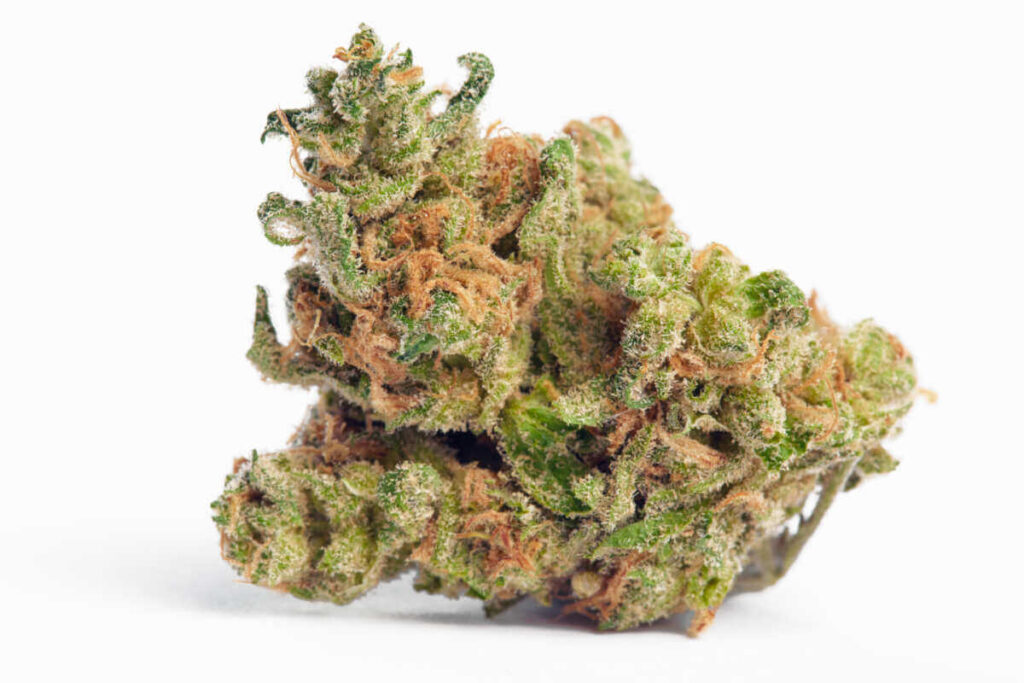 This weed strain is 90% Sativa with an average THC level of 26.77%. This relatively high percentage of the compound makes it features on our list of strongest weeds in the world. It is rightfully here because it is a very potent weed that will readily drive you into a long-lasting buzz. You will feel more energized, euphoric, and relaxed.
Blue Walker has a remarkable calming effect, making it a perfect antidote for stress, anxiety, depression, etc. It's also a good remedy for pain and nausea.
Banana Kush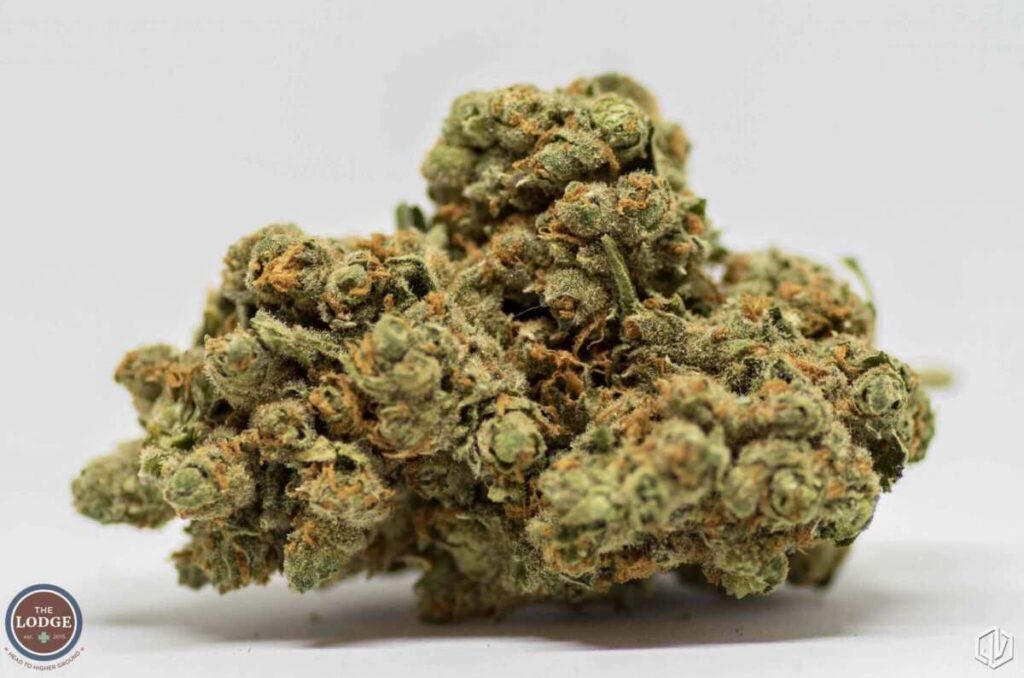 The inclusion of the Banana Kush in the list of most potent marijuana strains is justifiable for weed enthusiasts. Banana Kush is a cross-breed between OG Kush and a male Banana and possesses a creamier banana flavor and all the sedative effects of its parents. The strain is best known for its enticing and potency. Its high THC level of 27% creates highness instantly, making you feel more energized.
Durban Kush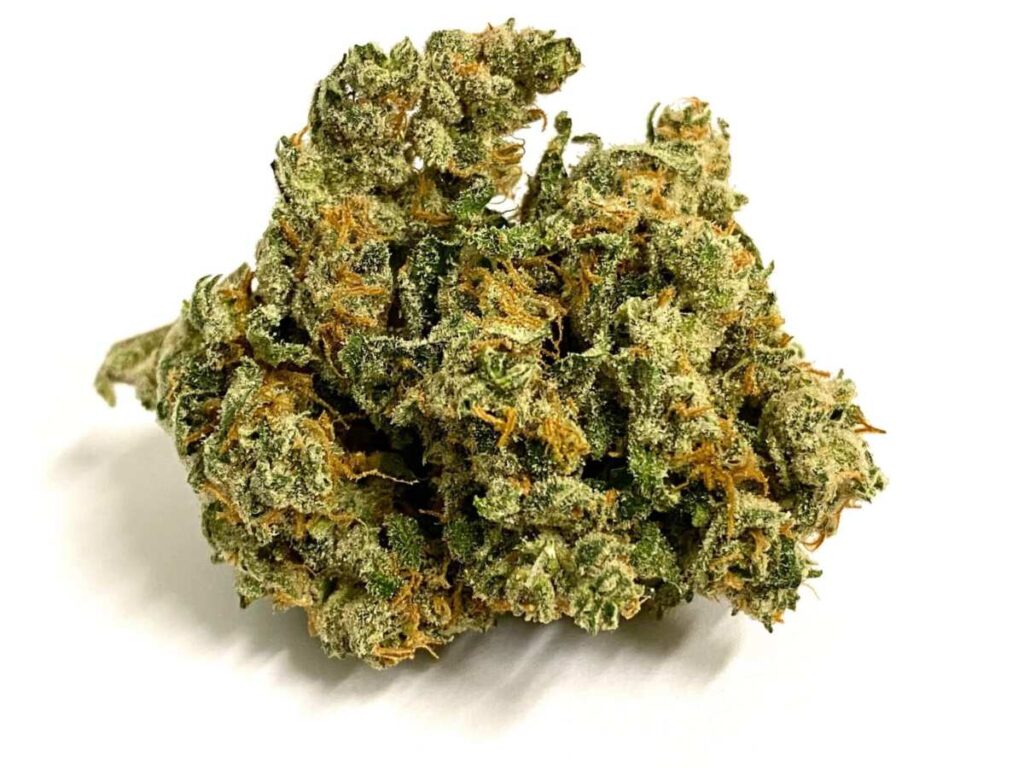 This is a Sativa dominant strain, resulting from a cross between OG Kush and Durban. The THC level varies, but many are within the range of 25-27%. That is what made it appear in the list of highest THC strains 2022. It is best known for its aroma of a tart, earth, pine, and spice overtones.
The effects start strong and powerful, which is immediately followed by energizing and uplifting feeling. It promotes happiness and lightness, thereby relieving anxiety, stress, depression, nausea, pain, etc.
The Final Thoughts on Strongest Strains 2022
Choosing the right cannabis strain for you might be a daunting task, especially if you are a novice user. The strongest weed strains are not for new users. And even if you are a regular stoner, advice from an experienced budtender can help you get the best weed strain in 2022.
At the Lodge Cannabis, we have experienced budtenders to offer you free tips on choosing the strongest weed strains. Whether you need the highest THC level strains for medicinal use or just for recreation, the team will help you make the best decision. You deserve to get the best, and that is what we offer you.
Read also our article about infused pre-rolls.