We all suffer from insomnia at some point. This is the condition where we can't get enough sleep or simply stay awake the whole night. It is usual to deprive yourself of some sleep once in a while on purpose. But a continuous lack of sleep will make you unproductive during the day.
If you can't fall asleep or have trouble sleeping peacefully, you may need a pill prescription. The natural way of dealing with insomnia is by using the right marijuana for sleep. However, there are hundreds of cannabis strains, but not all are ideal for sleep.
Finding the best weed for sleep is a challenge that usually involves a trial-and-error method. If you are looking for weed for sleep or just want to know the link, this article is for you. We will also give you the best marijuana strains for sleep that you can check out.
Cannabis for Sleep: Can Marijuana Help with Insomnia?
Cannabis has been used to alleviate many medical conditions, one of them being insomnia. But how does weed help insomniacs sleep better? Is there any scientific evidence to support marijuana as a sleep aid?
There is no concrete statement to support the weed for sleep debate because of limited resources for research. However, the available information suggests that compounds in cannabis interact with the endocannabinoid system in the human body. This system plays a crucial role in sleep regulation, which is why weed has been recommended for insomnia.
According to Healthline, marijuana can restore the natural sleep cycle, often disrupted by the modern lifestyle. Whether you have trouble falling asleep, difficulty staying asleep, waking up early, or waking up feeling tired, cannabis for sleep should help you.
Also, research conducted on the effects of cannabis on insomnia and associated symptoms shows a solid relationship. Marijuana users have been able to reduce the time it takes to fall asleep and have been able to sleep soundly at night.
CBD Vs THC for Sleep
THC and CBD are all compounds found in the marijuana plant. THC has a sedative effect and tends to make you fall asleep faster and remain asleep for long. The highs associated with cannabis are due to the THC content. However, this chemical also tends to decrease REM sleep. This is the sleeping phase where you are likely to dream.
THC increases stage 3 sleep, which is deep sleep. It is the most important for insomniacs and general human health. However, THC can also introduce side effects. People have different THC tolerance levels. That means high THC is likely to have adverse effects such as anxiety, which will deprive you of sleep.
If you feel anxious when using cannabis for sleep, you can consider the CBD content. CBD is a non-psychoactive compound in marijuana plants that reduces anxiety, decreases pain, and relaxes the body. All these factors are crucial for good sleep. You, therefore, need to balance THC and CBD if you are looking for the best strains for insomnia.
Sedative and Sleep Terpenes
Terpenes are aromatic compounds in plants. They also change the flavor and offer health benefits. If you need the best weed for insomnia, consider its terpene profile.
Myrcene, pinene, and caryophyllene are the three terpenes you will find in the best cannabis for sleep. Myrcene has a high sedative effect that is likely to keep you glued on the couch. Pinene and caryophyllene reduce anxiety, stress, and pain.
Different cannabis strains have varying quantities of these terpenes. That is why you will find some cannabis strains for sleep better than others. You may need to try many strains of marijuana for insomnia and anxiety but remain focused on the terpenes listed. It will reduce your search time for the best weed for sleep by looking into the right places.
Indica or Sativa for Sleep?
Cannabis plants are broadly categorized into two: Indica and Sativa. The classification criterion is structural and has nothing to do with the chemical properties. Indica refers to a short and bushy plant, while Sativa describes a long and slender weed structure. A hybrid flower is the union between the two and has borrowed characteristics.
To find the best strains for insomnia, you better look into the terpene profile, CBD, and THC content, as described earlier. Generally speaking, Indica and Indica-dominant hybrids are the best marijuana for sleep because of their couch-lock effects. So, look for the highest THC strains.
Why does Indica Make You Sleep?
Cannabis strains have different properties, and we have singled out Indica and Indica-dominant hybrids as the best cannabis for insomnia. But what makes them the best cannabis for sleep and not Sativa?
Indica makes you fall asleep because of its physical body high and less psychedelic effects. Sativa has an energetic, uplifting head high that will keep you on your toes. An Indica strain with a perfect balance of THC and CBD is the best weed for sleep. Most relaxing Indica strains will keep you calm and stress-free.
Best Marijuana Strains for Sleep
Granddaddy Purple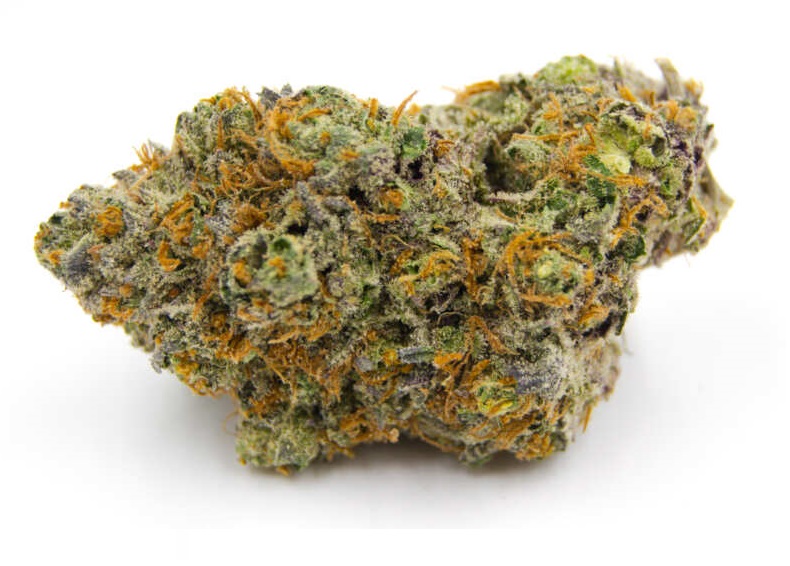 Granddaddy Purple is one of the strongest Indica strains with the richest history on the planet. It features on our list of the best strains for insomnia because of its high THC content and low CBD. This marijuana strain also has the much-needed myrcene terpene, which will keep you couch-locked.
Granddaddy purple has sedative and muscle-relaxing effects, all of which are needed for a good night's sleep. Newbies are, however, warned against using it because it is a very potent strain. You should also not try it if you have a low THC tolerance.
Northern Lights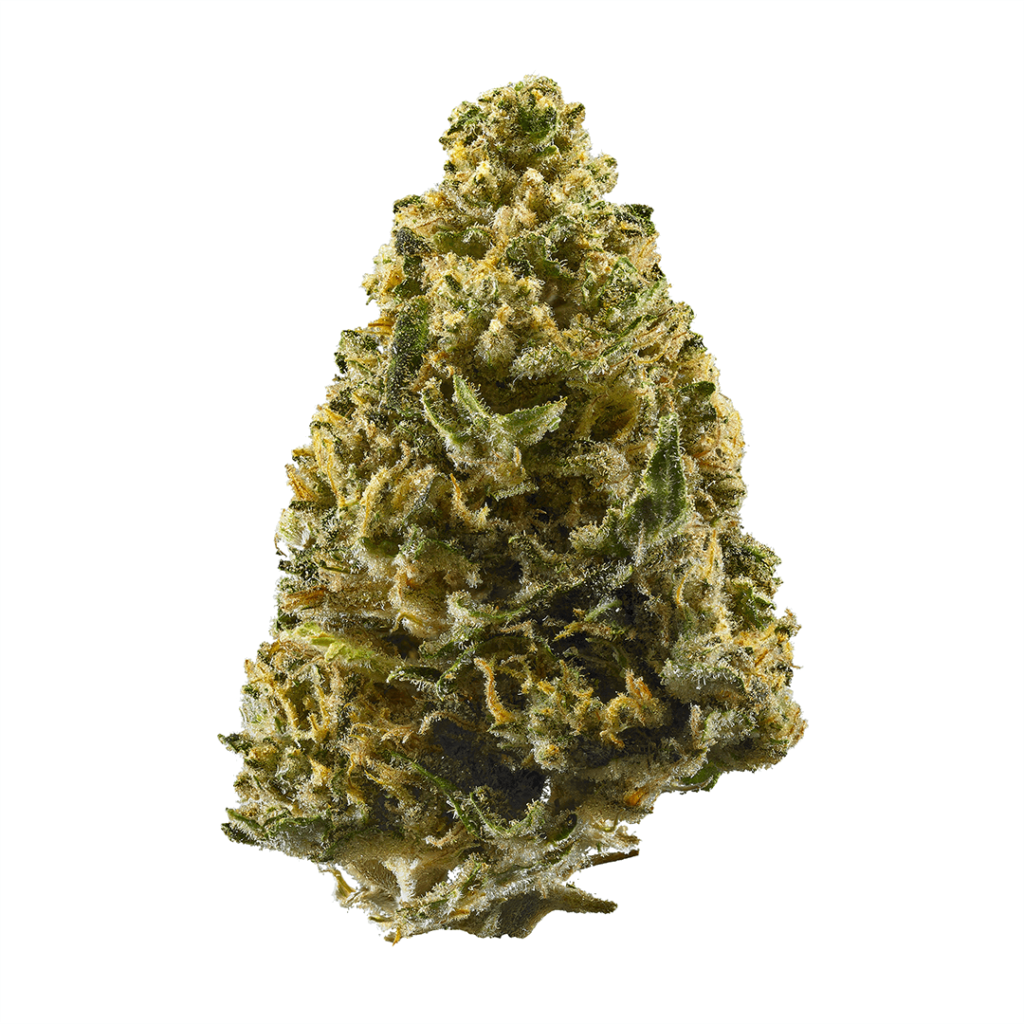 Northern Lights is also considered one of the best weeds for sleep because of its high THC content. It is equally potent with psychoactive effects and not recommended for novice smokers. Even if you are a die-hard marijuana fan, just take a few puffs of Northern Lights before bed for quality sleep.
Northern Lights contain Pinene and Myrcene terpenes, making it the second-best on our list of the best marijuana for insomnia.
Bubba Kush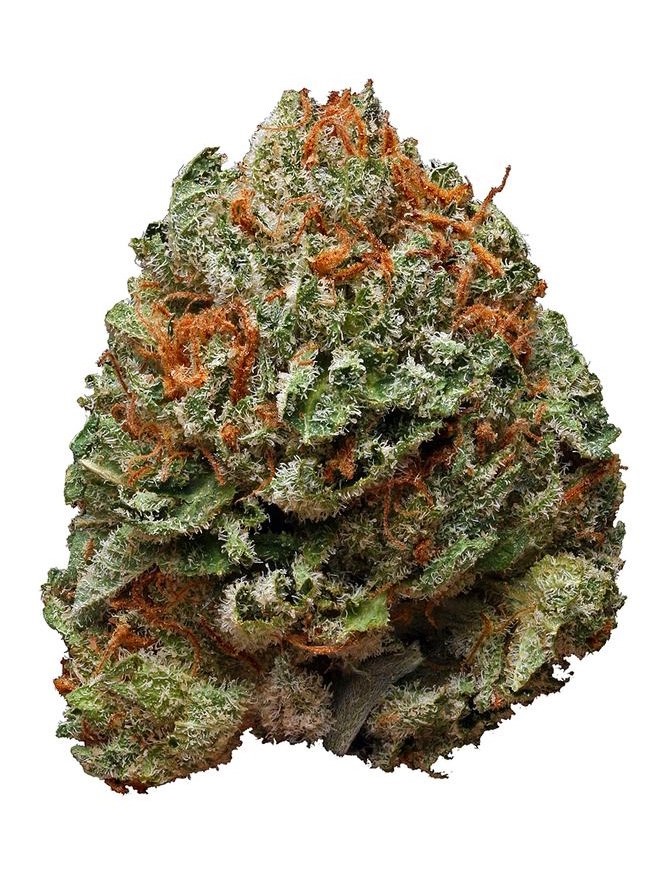 Bubba Kush has delta-limonene, beta-myrcene, and beta-caryophyllene terpenes that aid in sleep. If you have any insomnia symptoms, Bubba Kush can be your remedy. This weed strain is described as a CBD-rich cannabis flower, perfect to counter the THC effects.
GG4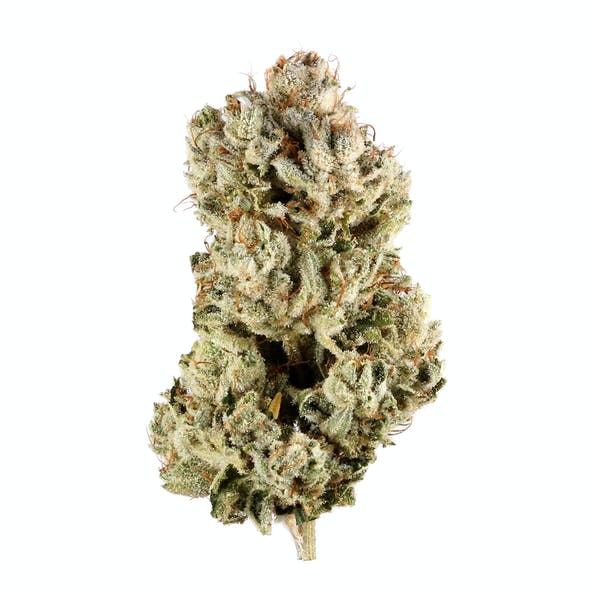 GG4 has a high THC value of 17-30% with low CBD content. Its CBD is usually below 0.1%, which is not enough to balance its psychoactive content. GG4 is a highly rated weed for sleep that has been many times winner of the Cannabis Cup.
The most available terpenes in GG4 are caryophyllene, myrcene, and limonene. This combination makes it a great choice of cannabis for sleep. High levels of caryophyllene will make you pain and stress-free.
Girl Scout Cookies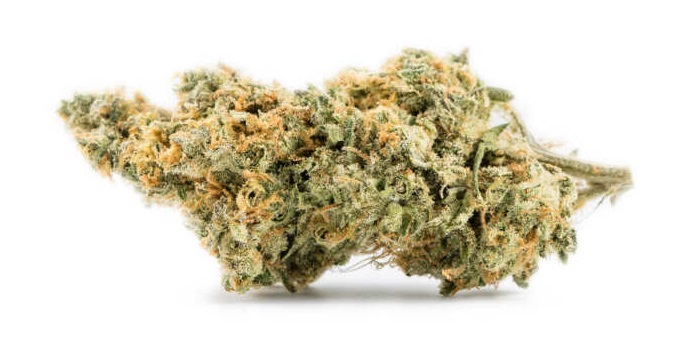 GSC is also one of the best strains for insomnia out there that you can try out. This highly potent cannabis is locked with high levels of THC and caryophyllene that will keep you glued on the bed just after a few puffs. Many stoners have reported their effectiveness in combating insomnia symptoms.
Mochi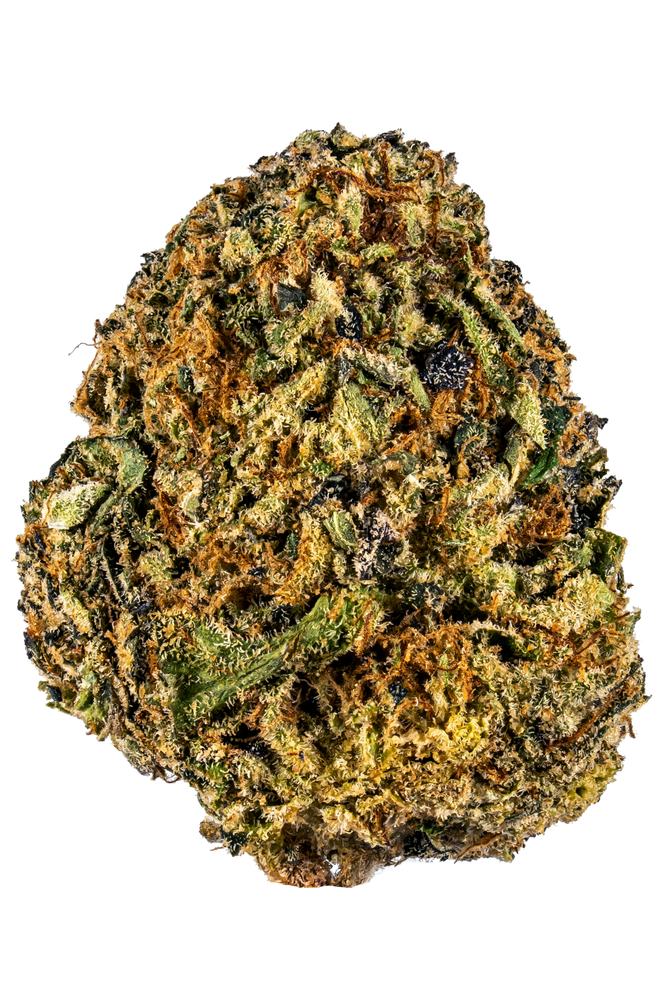 Mochi is a perfectly balanced hybrid strain perfect for sleep. It is one of the marijuana strains on the planet with the highest level of CBD to counter its THC effects. On average, Mochi has a THC of 21%.
Mochi has relaxing and sedating effects aided by myrcene and pinene terpenes. It is, therefore, famous among people with anxiety and sleep disorders.
Kosher Kush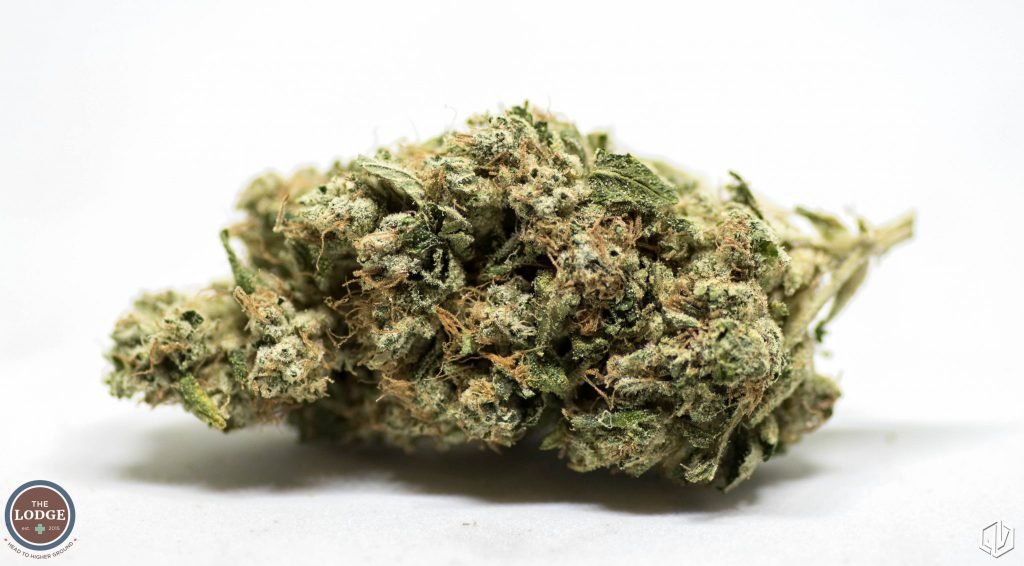 Kosher Kush, offered now in seed form from DNA Genetics, originated in Los Angeles as a clone-only strain. Winner of High Times Cannabis Cup's Best Indica in 2010 and 2011, as well as Best Strain in 2011, Kosher Kush produces staggering levels of THC, with some samples testing over 29%.
Known as one of the most odiferous OG Kush-related strains, it has a unique yet familiar smell reminiscent of rich earth and fruit and is considered by many to be one of the tastiest strains around. The high experienced is typical of many heavy Indica strains, producing pronounced relaxation and pain relief, with sleep often following close behind. It is a heady Indica that will put you into tight sleep.
Wedding Cake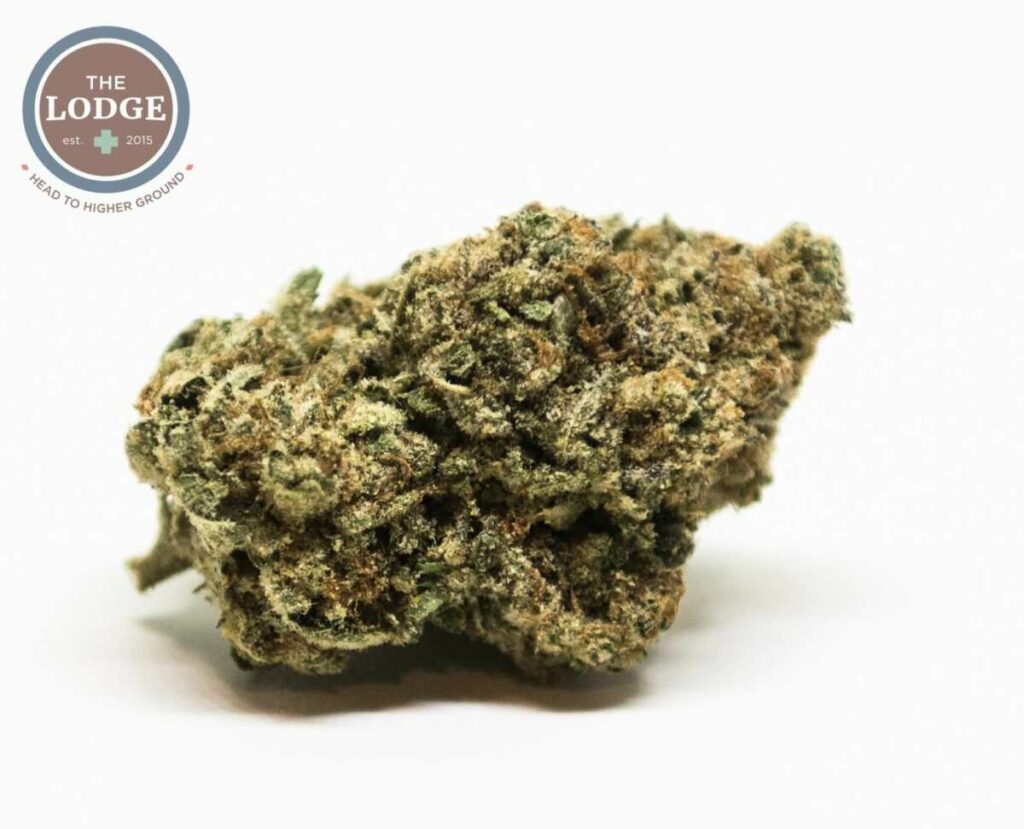 Wedding Cake is an Indica-leaning hybrid with a powerful therapeutic high and THC level above 20%. The terpene profile is dominated by limonene, myrcene, and caryophyllene. Wedding Cake is also engineered to give you a quality nighttime sleep by helping you to fight chronic pain, anxiety, and insomnia.
Purple Kush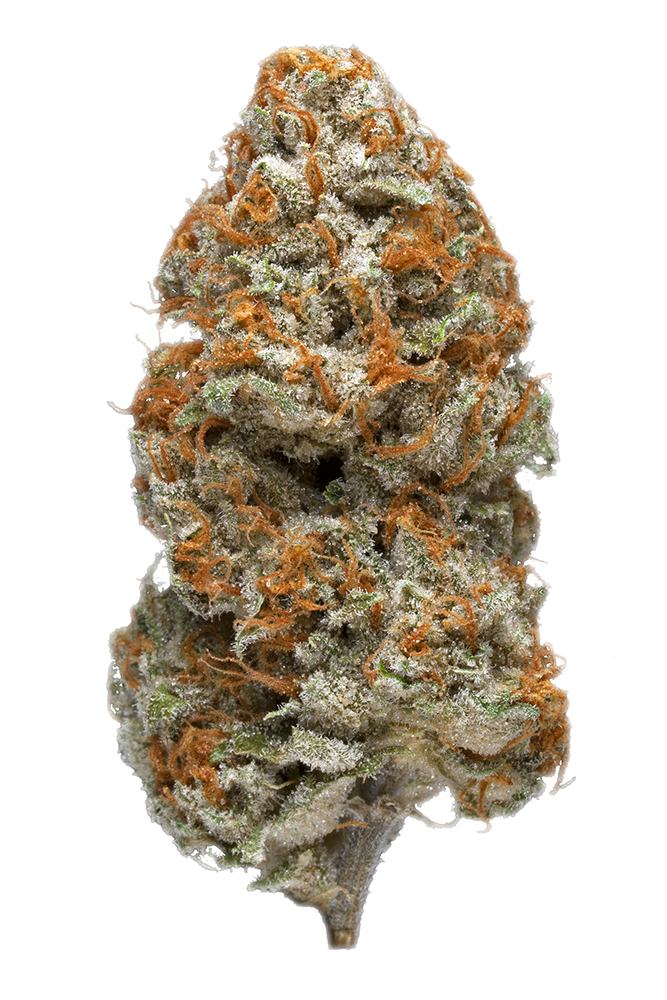 The last item on our list of best cannabis for sleep is a Purple Kush. THC content is 22% and has a low CBD level of about 0.1%. We have it to complete this list for its sedative and pain-relieving properties. It is the best marijuana for insomnia if body aches and pains keep you awake all night. Once smoked into your system, its warm and soothing effects will lull you into a deep sleep.
Best Indica Strains for Sleep and Insomnia at The Lodge
Are you looking for the best cannabis for sleep? We have high-quality and potent Indica Strains for fighting insomnia at the Lodge. Check our menus for the highest THC strains for inducing sleep and extending your sleep time. These strains for insomnia are effective, but they may have adverse effects if used regularly. Use it sparingly!
Photo sources:
The Lodge Dispensary photo collection
https://www.hytiva.com/
https://www.leafly.com/