After a long hard day, the only thing you need is to kick back and relax as you unwind. Fortunately, various cannabis strains can help you with that. You can find the best weed to relax. We will also introduce seven of them in this post.
Different cannabis strains have varying effects. Some will help you fight insomnia, while others are giggly. Read our previous posts on the best weed strains for sleep and most giggly strains for details. Our focus today is on the most relaxing marijuana strains. We will break it down to the best weed strains for mental relaxation, muscle relaxation, and meditation. Let's dive right in!
Why Does Weed Relax You?
Research has shown that smoking cannabis can help your body and mind to relax. Different strains have varying effects. The psychedelic weed strains will hit you hard and fast because of the high THC content. On the other hand, the best relaxing weed has a unique THC and CBD ratio that gives a well-balanced high.
Relaxing weed strains activate an endocannabinoid system in an individual. The compounds in cannabis can help an individual achieve an entourage effect. That results from the CBD and THC synergy, which relaxes the body and mind. In particular, most relaxing weed strains contain beta-caryophyllene, myrcene, and other terpenes with calming and soothing effects.
Which Is More Relaxing: Indica or Sativa?
Does Sativa or Indica relax you? We often get this question when discussing weed strains for relaxing. It is a debate that can last forever, but we have a verdict.
The effect any cannabis weed strain has on you depends on the chemical compounds it has. Pure Sativa and Sativa-dominant hybrids are some of the most euphoric weed strains. They are characterized by high THC content and negligible CBD. As a result, they mostly have high cerebral effects. However, some hybrids can still be ideal for relieving stress and lifting moods.
On the other hand, the strongest Indica strains have heavy body effects and dreamy high that often result in couch-lock. Those are the feelings you want in the most relaxing marijuana strains. So, which weed strains are more relaxing? Indica strains are the best to help you relax and unwind after a long day.
Most Relaxing Indica Strains
If you are looking for weed to relax, pure Indica strains or Indica-dominant hybrids are the best options. As mentioned, most Indica strains are characterized by heavy body high and dreamy effects that can lull you into a deep sleep. These are the same properties of relaxing weed strains.
The following are the best relaxing weed strain in the Indica category:
Black Cherry OG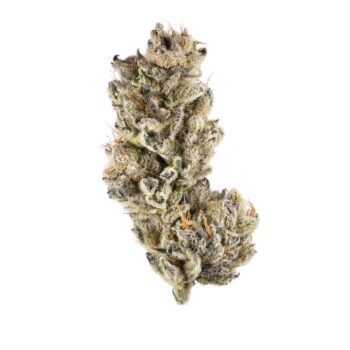 Black Cherry OG, also known as Black Cherry OG Kush, tops our list of the best relaxing weed strains for the right reasons. The origin remains unclear, but many believe it resulted from a cross between Ken's OG and Grand Daddy Purple. One fact we know for sure is that Black Cherry OG packs desirable Indica effects.
Its smoke tastes like sweet berry and green tea with a spicy aroma. Once it gets into your lungs, Black Cherry OG induces a relaxing and calming high with uplifting effects. It takes your mind to the clouds and leaves you stoned in both body and mind. High doses can hit you with a powerful couchlock that drags your body to a complete state of relaxation. Experienced and novice users tend to fall asleep for many hours.
Black Cherry OG is not the most potent, but definitely one of the most relaxing strains of weed. Its THC level varies from 12% to 18%.
OG Kush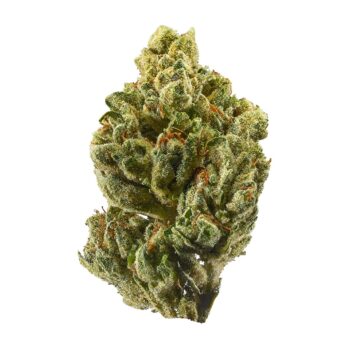 OG Kush is a world-famous strain first bred by Matt Berger in Florida. Like our first choice of the best relaxing weed, OG Kush has a mystery surrounding its origin. Regardless, it remains the best choice for its calming, happy, and giggly effects.
OG Kush is an Indica-dominant hybrid strain with an average THC content of 23%. The most dominant terpenes in this weed strain are Beta-Myrcene and Beta-Caryophyllene. These give it an earthy, spicy palette with sour citrusy flavor and hints of pine and other dank Kush tastes.
The high of OG Kush hit almost immediately, making you feel completely relaxed and worry-free. Fortunately, that effect lasts for many hours before it fades away.
Best Strains for Mental Relaxation
Some cannabis users are looking for more than physical body relaxation. Most relaxing Indica strains offer that effect, and we will briefly discuss our very best in this section.
Grateful Puff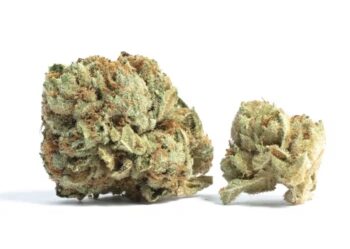 Grateful Puff is a rare Indica-dominant hybrid created by crossing Grateful Breath and Cherry Puff. It is one of the best strains for mental relaxation, though you can also experience body relaxation. This strain has a sweet berry flavor which turns slightly spicy on the exhale. Its aroma is best described as fresh earthy pine and herbs with spicy overtones. These intensify as the nuggets burn.
Grateful Puff can be very potent with THC, which tops at 22%. It is the best choice for nighttime use or the day when you have nothing serious to do. Its high starts with a cerebral lift with a tingly feeling at the back of the head. These initial feelings will leave you totally relaxed and stoned as your mind races to the sky.
This is one of the best weed strains for relaxation if you want to combat chronic stress, migraines, eye pressure, depression, or headache.
Ice Cream Cake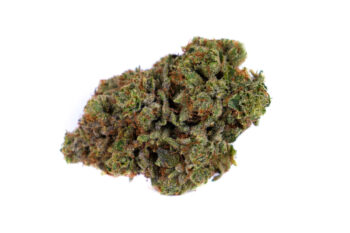 Ice Cream Cake is one of the best relaxing weed strains you can consider if you want to kick back and unwind. It is an Indica-dominant hybrid created by crossing Gelato 33 and Wedding Cake and boasts a high THC of about 20-25%.
This marijuana strain is best known for its super delicious cheesy, creamy flavor with a note of sweet nuttiness that stays in your mouth for a while. Its aroma also takes after the taste, but you can expect a bit of pungency on the exhale.
The Ice Cream Cake's high is as beautiful as the flavor and aroma. It begins with a rush of cerebral effects that erases all negative thoughts in your mind, leaving you happy and at ease with yourself. It also has a relaxing body high that can leave you couch-locked. Ice Cream Cake is truly a calming weed strain.
Best Strains for Meditation
Meditation is a mental exercise that heightens the level of spiritual awareness. People often engage in this before making critical decisions. But did you know some weed strains can actually help you with meditation?
Cannabis and meditation have walked side by side since the early religious and spiritual traditions. People look for the best weed for meditation because the practice is still on. Check out these two options!
Grand Daddy Purple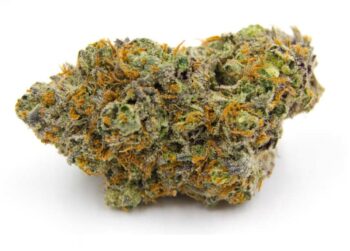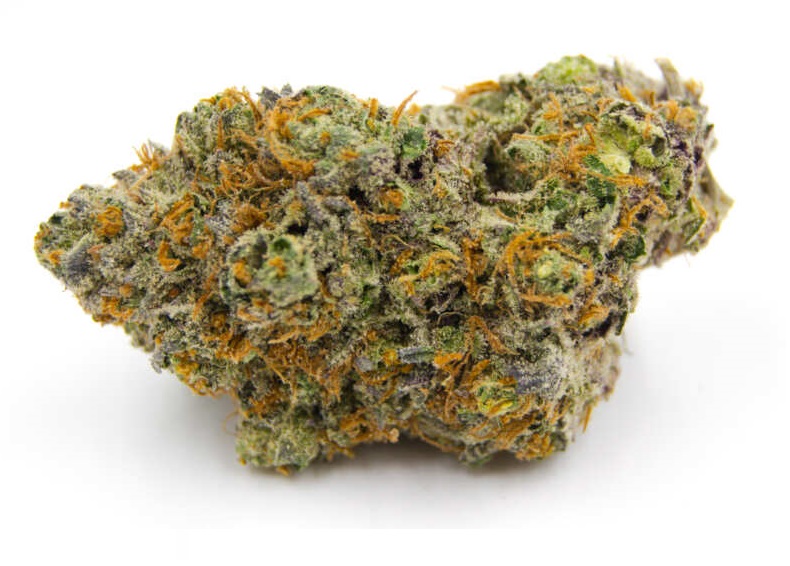 Grand Daddy Purple is a heavily Indica-dominant hybrid strain created by crossing Big Bud and Purple Urkle. The result is a highly potent weed strain whose THC content tops at 27%. Grand Daddy Purple produces nuggets with deep blue hues. The resin-coated buds also have orange hairs, making them a beauty to behold.
Opening a bag of Grand Daddy Purple reveals its strong berry scent. Smoking overwhelms the body with dreamy euphoria that results in mind and body relaxation. This hybrid strain is best known for its tranquilizing effects. However, it does not knock out users. You will still have enough liveliness suitable for active forms of meditation.
Laughing Buddha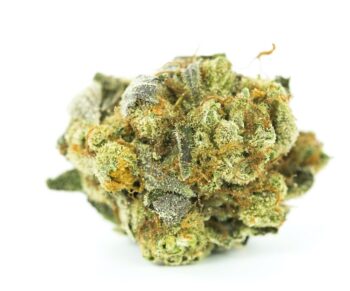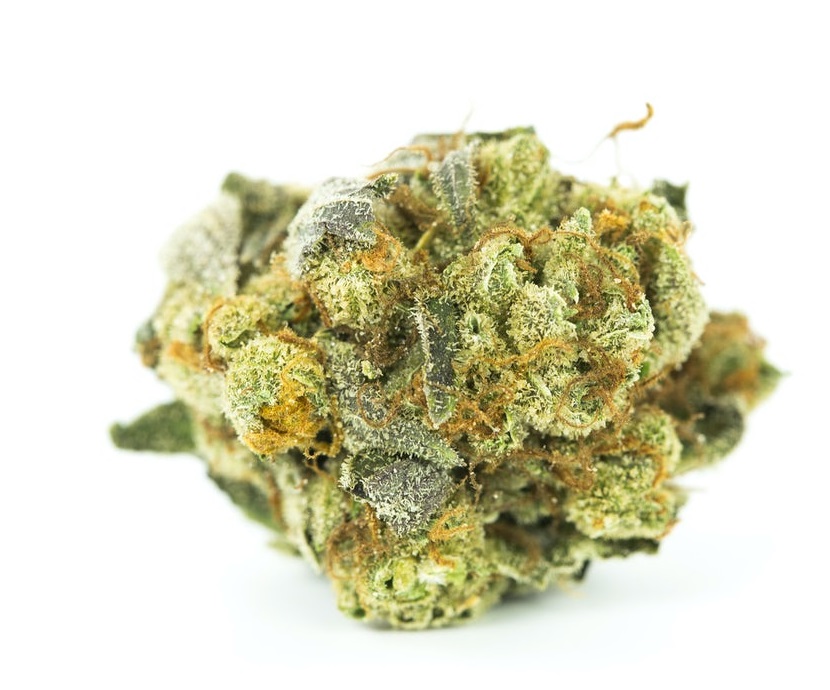 Laughing Buddha is one of the best strains for meditation. This Sativa-dominant hybrid strain won the 2003 High Times Cannabis Cup. It was created by crossing Jamaican and Thai weed strains. The result is s train you can consider the best weed for mediation with a THC level of about 18%.
Laughing Buddha exudes a sweet fruity aroma with hints of spice. Its dark green nuggets come with an intense and potent taste when burned with a roasted paper aftertaste. This strain brings out lightheartedness and deep introspection. These effects are ideal for meditation. You can also rely on this weed strain to unwind and focus more on what you are doing.
Best Strains for Muscle Relaxation
Many people have used weed muscle relaxant for years. These plants have chemical compounds in them that calm muscle spasticity. It does that by triggering cannabinoid receptors in the brain that control movement. So, which is the best strain for muscle relaxation?
GG #4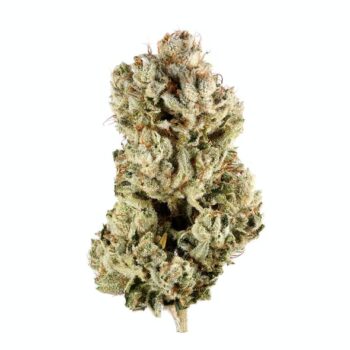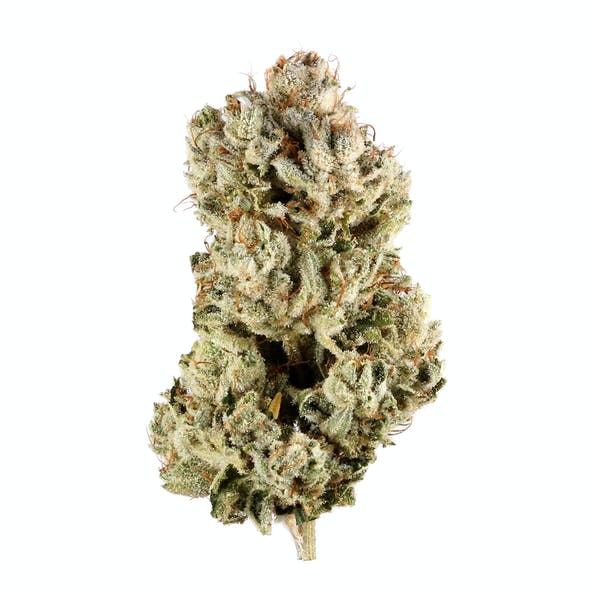 GG #4, also known as Gorilla Glue #4 or Original Glue, is an Indica-dominant cannabis strain known for its sticky nature. It is a multiple award-winner strain, becoming first in Michigan and Los Angeles 2014 Cannabis Cups and High Times Jamaica World Cup.
GG #4 is also known for its super heavy effects and long-lasting high that can knock you out flat in high doses. The initial high fills the mind with lifted euphoria and creative energy with a cerebral boost that leaves you carefree.
The relaxing nature of GG #4 makes it the best strain for muscle relaxation and treating many chronic medical conditions.
Best Edibles for Relaxation
The relaxing chemical in weed is also present in some edibles. You don't want to smoke the actual flower from a chill weed strain to also enjoy the relaxing effects of these plants. The edibles for relaxation exist, and here is a list of some of the best you can find on our THC edibles menu:
Goodnight Grape Gummies
Assorted Sour Indica Gummies
Indica Strawberry Taffy
Blue Raspberry Indica Gummies
Best Strains for Relaxing at The Lodge
Now that you know some weed strains and edibles that can help you relax and unwind at the end of the day, where can you buy them? The quality of the best relaxing weeds and related products vary from dispensary to dispensary, but we know you want the best. Buy high-quality weed strains that help you relax at the Lodge Dispensaries at the best prices and quality service guaranteed.
Check out our menus for the products on our shelves and get the best deal on kickback strains!
Photo sources:
The Lodge Dispensary photo collection
https://www.leafly.com/