If you're interested in cannabis, few places in the world give you more options than Denver, Colorado. The entire state has become one of the cannabis movement's leaders in the United States, and the effects of progressive legislation are crystal clear as soon as you visit Denver.
One of the many nice things about a developed cannabis industry is that hotels have found ways to get involved. There are still rules for where and how people can enjoy cannabis in public, so there are ways to make sure you plan accordingly.
What is 420 Friendly?
You might have seen many websites with advertisements reading 420-friendly. The phrase is usually used for marketing hotel rooms or even when searching for a roommate. We have also seen the same terms used on online dating sites, but what does 420 friendly mean?
The real 420 friendly meaning is that smoking of cannabis or consumption of its related products is allowed within the property. If it is a person advertising himself as 420 friendly, then most likely he or she is using the weed. In many cases, 420 friendly is used to market hotels that allow smoking, as we have seen with cannabis-friendly hotels in Denver.
420 Friendly Denver Colorado Hotels
Premium cannabis dispensaries in Denver draw many people to visit the city. Those people are all looking for a hotel that will allow them to enjoy their cannabis products, so Colorado lets rental properties and hotels make their own decisions about cannabis.
Just like with tobacco, a property owner can decide whether or not it's allowed to consume cannabis on the property. They can also make rules about which types of cannabis are allowed, (for example, edibles only) and where you may enjoy cannabis (such as in a designated smoking area only).
While most hotels still don't allow smoking of any kind, some are more accommodating to the cannabis crowd. These 420 friendly hotels in Denver are likely to have established smoking areas where people can enjoy their flowers and often have a pleasant social experience. If there isn't an area for consumption, the hotel may only allow vaping. All 420 friendly hotels allow edibles because they are much more discreet than other forms of cannabis.
Despite the legalization of cannabis and its products in Colorado, its public consumption still remains against the law. You might buy your best strain or edible but reach a dead end when you want to consume it. Fortunately, we have a plan for you.
We have a list of 420 friendly hotels in Denver, Colorado, that guarantee 420 friendly services. These hotels will give you the best experience during your tour of Denver city.
The Source Hotel

The Source is at the top of our priority list as one of the cannabis friendly hotels in Denver, because of its unrivaled services. This 420 Denver hotel is a home away from home. With its luxurious rooms and spectacular design, you are in for a great treat during your stay in Denver city.
You will not find other Denver weed friendly hotels like The Source. It is more than just an ordinary hotel for a stoner. It also offers a class of many stunning features. You can view the city from its rooftop or take a walk around while appreciated the pieces of art on the premise.
Look nowhere else for Denver Colorado 420 friendly hotels as The Source is all you want. Despite being a little bit pricey, the experience you get is more valuable than the monetary value you pay.
Starting price: $159 per night
Location: 3330 Brighton Blvd, Denver, CO 80216
Phone number: 720-409-1200
Bud and Breakfast – The Adagio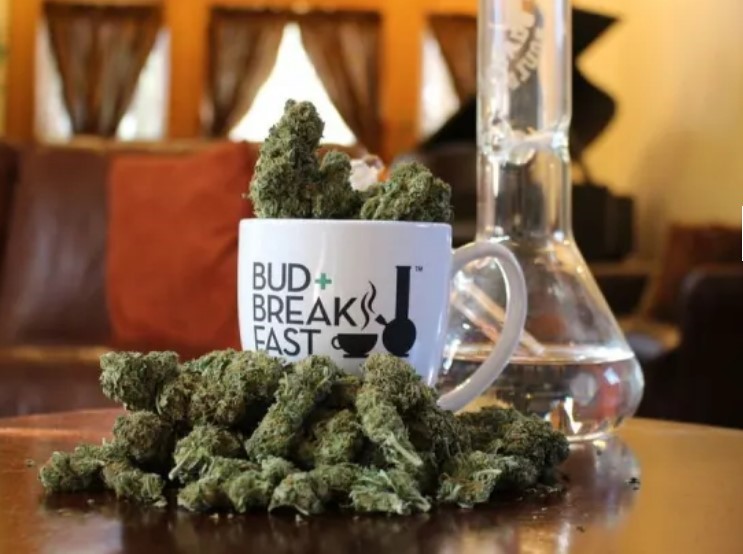 If a hotel isn't quite your style, you may want to stay at a smaller, more intimate rental property. You can find a bed and breakfast that caters to cannabis connoisseurs or rent a private home if you want to have even more privacy.
The good news is that Bud and Breakfast is more than just being one of the best 420 friendly hotels in Denver. It is a complete property with all the amenities that you can think of. Needless to mention but you will find even SPA services, including hot stone massage, deep tissue massage, reflexology, etc.
Enjoy your favorite cannabis strain or edible in one of the marijuana friendly hotels in Denver. The Bud and Breakfast guarantee privacy and safety as long as you remain responsible within the property.
Starting price: $299 per night
Location: 1430 Race Street, 80206, Denver
Phone number: 303-870-0903
Lumber Baron Inn & Gardens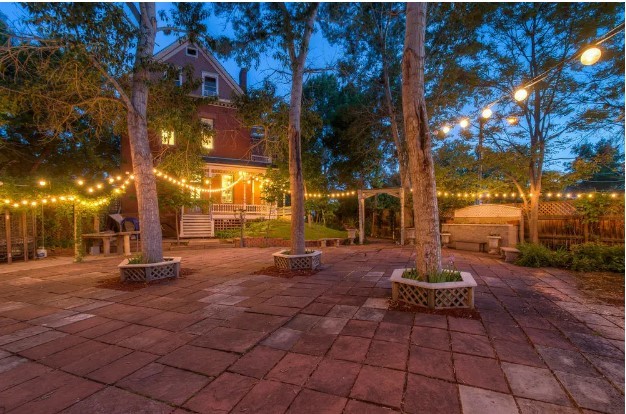 Famous for outdoor events, Lumber Barron Inn and Gardens is one of the 420 friendly Denver hotels where you can enjoy your package and socialize with others. Their rooms are luxurious and have many quiet places to give you peace of mind. After the business of the day comes to an end, you will have king-sized beds to lay your head.
As a guest of this 420-friendly hotel in Denver, you will never feel lonely. You can keep your feet on the move while exploring what life is in the three bars within the property. If you are the kind who likes enjoying his stuff indoors, you are also covered. Just rent out a private suite that is a complete home to make your trip to Denver one of a kind.
Starting price: $194 per night
Location: 2555 West 37th Avenue, 80211, Denver
Phone number: 303-477-8205
B and B 420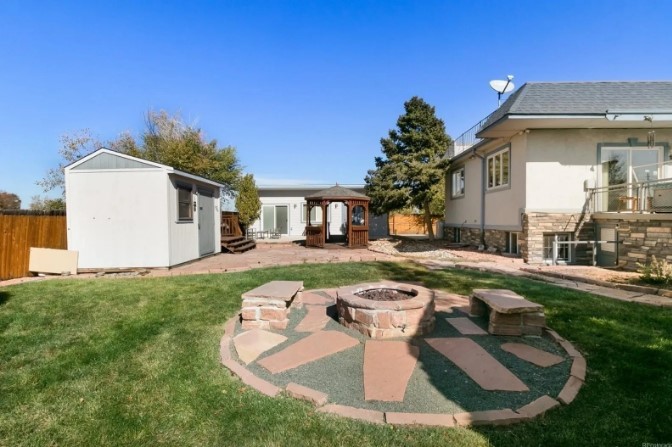 B and B 420 is one of the most famous weed hotels in Denver. It is just a few minutes of driving towards the southwest of Denver CBD and spectacularly located on the top of a hill. When at the place, you can enjoy the beautiful views of the sunset to complement your tour of the city.
With queen-size beds, you don't have to worry even if the cannabis strain you will take induces a couchlock or not. You will always have somewhere to rest as you let the high effect of the substance sink into your body. But take note that it is only marijuana smoking permitted here!
Starting price: $220 per night
Location: 2951 S. Bryant Street
Phone number: 720-822-1286
Arrowhead Manor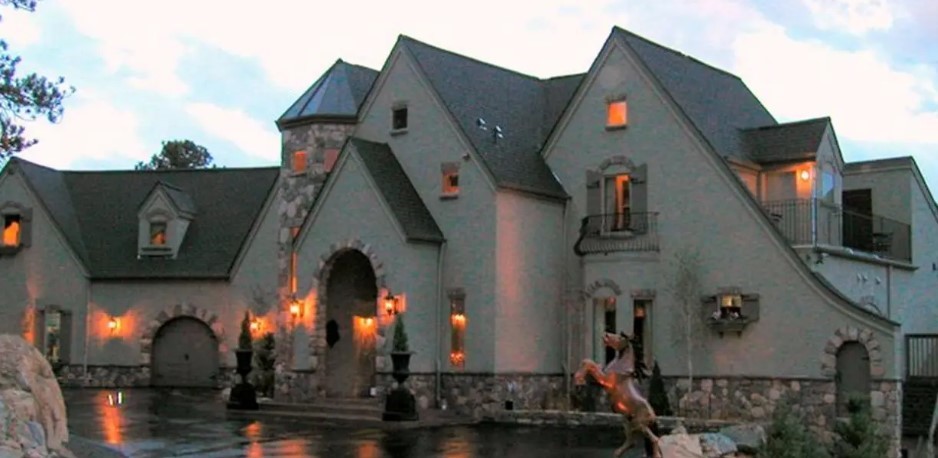 Arrowhead Manor is one of the most affordable Denver weed friendly hotels that offer you a unique mountain view. You need not worry about anything even if you don't carry your cannabis products when going to this hotel. It is the ultimate stoner vacation spot with delivery services.
Apart from being the leading Smoking friendly hotel in Denver, it offers luxurious honeymoon rooms to mark the best day of your life. All their services are top-notch, with assistance readily available. It is among the best smoker-friendly hotels in Denver for couples.
Starting price: $149 per night
Location: 9284 U.S, Highway 285, Suite B
Phone number: 303-738-8454
Clarion Hotel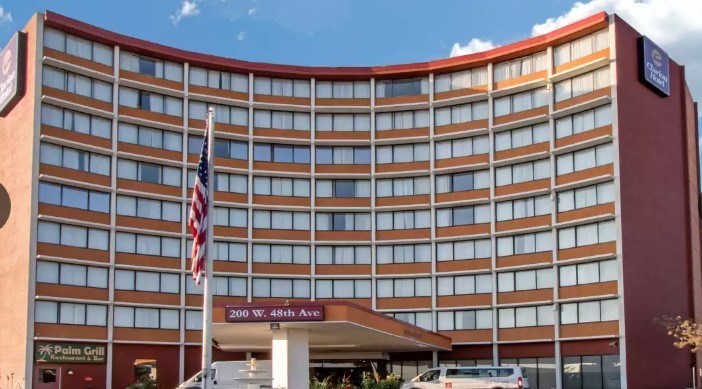 Clarion Hotel is one of a choice in Denver for those who are looking for 420 friendly hotels in 2022. As the 4/20 festival approaches, you need to make your early reservations. This hotel has all you need for an unforgettable Denver weed tour.
It is not easy to find affordable weed hotels in Denver, but with Clarion Hotel, you have the best catch. There are fitness centers, pools, food, and beverages, all to keep you an all-around person. You don't have to go anywhere to source essentials once you checked in. Your dog will also be taken care of at a small fee. So, your pet can join you in your next Denver weed vacation.
Starting price: $67 per night
Location: 200 W 48th Ave., Globeville
Phone number: 720-306-0236
Crowne Plaza Downtown Denver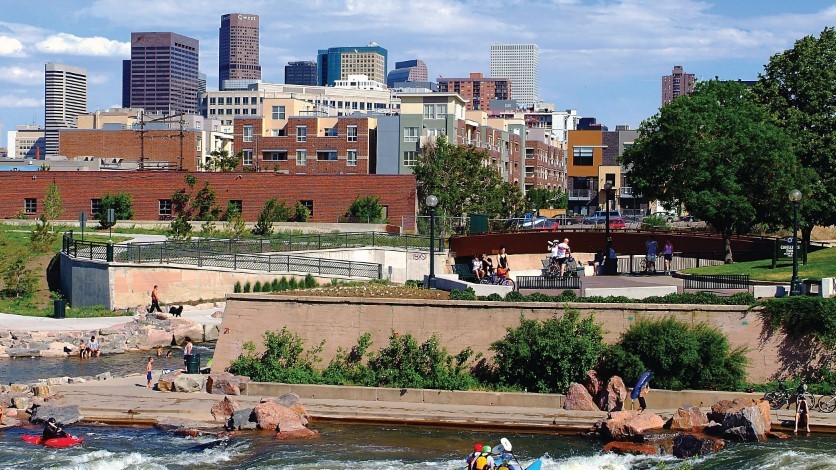 Despite the missing public advertisement, Crowne Plaza is still among the renowned smoking hotels in Denver that allow marijuana. If you are planning a Denver weed vacation, then you can book your spots at this hotel. They have many amenities and facilities that will make your stay in the city a memorable one.
It is also a dog-friendly hotel, making it the number choice for pet lovers. You don't have to pay heavily for the kennel when the staff at Crowne Plaza is ready to take care of your pet. Look nowhere else for a cannabis hotel to take your weed trip!
Starting price: $98 per night
Location: 15500 East 40th Avenue, Denver
Phone number: 1-303-371-9494
When you're renting a private home through your favorite booking service, make sure the home owner is clear that the home is 420 friendly. Smoking in a property that doesn't allow you to do so may lead to unnecessary fees or fines. If you're having trouble finding a property that allows you to immerse yourself in the cannabis, don't hesitate to reach out to us for suggestions.
Looking for A dispensary in Denver, CO?
Don't forget to stock up before you stay at one of the downtown Denver hotels. Even some of the most 420 friendly hotels in Denver won't be able to sell you your favorite cannabis strains, concentrates, and edibles. Explore our dispensary menus, and you'll have no problem finding premium cannabis products.
When you plan to stay at a hotel with some restrictions about the types of products you can enjoy there, our knowledgeable staff will point you in the right direction. Visit us in Barnum or the RiNo district, and feel free to contact us if you have any questions in the meantime.