If you are a seasoned marijuana user, you probably know that they come in all flavors and aromas. Weeds strains are often grouped according to how they taste or they smell. That is why you will find cherry weed strains, strawberry weed strains, fruity strains, and many others. We have covered most of these in our previous posts, and our focus today is on the best cherry weed strains.
Continue reading if you like cherry aroma and flavor. We will present the best cherry tasting strains of weed you can find in a nearby dispensary. These can be pure weed strains or hybrids, which you can choose according to your preference. Let's dive right into the content.
Why Some Strains of Weed Smell Like Cherry
Different smells of weed are due to terpenes in these plants. Terpenes are chemical compounds responsible for the smell and taste of cannabis and other plants. Loosely explained, the sweet fragrance you get from an essential oil is due to a combination of terpenes.
But what terpene smells like cherry? Cannabis plants have over 400 known terpenes, and each produces a unique fragrance. The overall scent from any weed strain results from the abundant terpenes, which can be just a few. Myrcene, beta-caryophyllene, limonene, and linalool are the most common terpenes in cherry flavored weed strains.
The sweet smell of cherry weed is due to the mentioned terpenes. It never matters if it is an Indica, Sativa, or a hybrid weed strain. Weed strains with the above terpene profiles fall under cherry strains of weed.
Best Cherry Strains of Weed
Many strains of weed that smell like cherry exist, but the focus will be on the most famous and readily available ones. On top of the list of the best cherry weed strains is the Cherry Pie, followed by many others we will discuss in detail in this section. Read on for more information!
Cherry Pie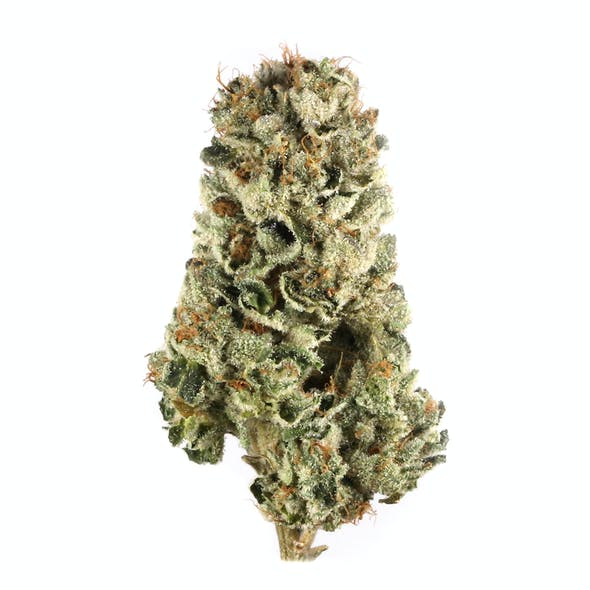 Cherry Pie is undoubtedly one of the best cherry cannabis strains available. This hybrid strain is heavily Indica-dominant, consisting of 80% Indica and only 20% Sativa.
Cherry Pie is a hybrid resulting from a cross of Grand Daddy Purple and Durban Poison. And from that well-known background, you can expect Cherry Pie to be potent. Rightfully so, this strain has 16%-24% THC levels and is quite ideal in alleviating many medical conditions.
Cherry Pie terpene profile has a signature fragrance of sweet berries and tart cherries with earthy undertones. Its terpene profile mainly consists of myrcene, limonene, and caryophyllene. 
These give it its characteristic aroma and flavor loved by many cannabis users. Find more on Cherry Pie strain review, including effects, medicinal usage, and cultivation.
Cherry Diesel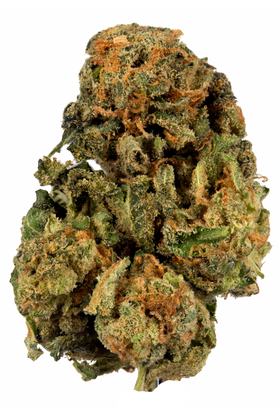 Cherry Diesel, also known as Cherry Turbo Diesel, is the second cherry marijuana strain on the list. It is a perfectly-balanced hybrid strain created by crossing Turbo Diesel and Cherry OG, resulting in a highly potent flower. Its THC level averages 24%, but some phenotypes can record higher values.
Cherry Diesel earned its position on this list as one of the best cherry weed strains because of its aroma and flavor. As the name suggests, Cherry Diesel has a sweet fruity aroma dominated by sweet cherries that are somewhat earthy, tart, and heavy with diesel. It is undoubtedly one of the cherries strains you can consider to get the best of both Indica and Sativa.
This strain is known for its all-around mind and body effects. Its energizing and euphoric high are all desirable. Users report feeling uplifted and motivated to face their daily challenges. Check our menu for the best quality Cherry Diesel and the best deals.
Cherry Punch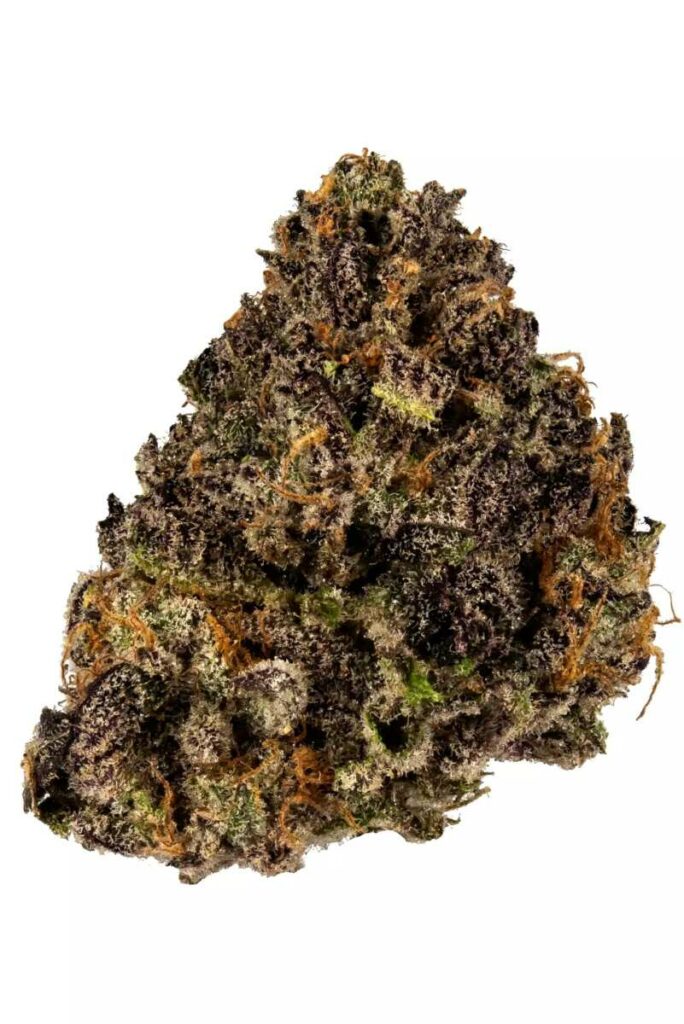 Cherry Punch is another perfectly balanced cherry marijuana strain on this list. It was created by Symbiotic Genetics by crossing Cherry AK-47 and Purple Punch. The result is highly potent cherry cannabis with an average THC of 24%.
The most common terpenes in Cherry Punch include limonene, caryophyllene, and myrcene. These give it a sweet fruity taste consisting of cherries and berries with a touch of skinniness. Its flavor profile is also influenced by these terpenes. But overall, you will enjoy the sweet aroma and taste this weed offers.
However, never get carried away since Cherry Punch can be very potent. Its high rushes in as soon as you exhale and slams you with a strong euphoria and cerebral stimulation. 
Cherry Garcia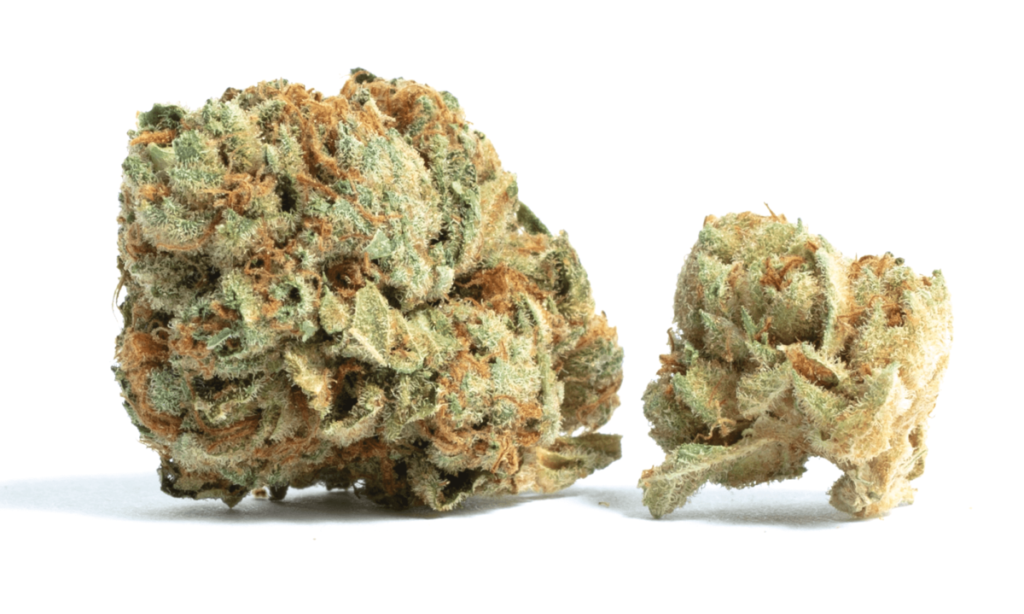 You can identify cherry weed strains from their names, and Cherry Garcia is not an exception. Like the previous two cherry strains, Cherry Garcia is also a well-balanced hybrid strain. It resulted from a cross of Animal Cookies and 3X Crazy. It is equally potent, with a THC level ranging from 18% to 22%.
Although none of the parents bears the cherry name, Cherry Garcia remains one of the best cherry weed strains in the cannabis world. Its buds have a sweet and creamy, sugary flavor. It also exudes an irresistible room-filling cherry aroma and a touch of pungent diesel. This delicious flavor profile is also reflected in its effect. Its high sets in quickly and will make you uplifted and carefree. But have some snacks with you before you take this cherry weed strain.
Best Cherry Indica Strains
Some cherry weed strains are Indica-dominant. We have sampled the best Indica cherry strains to highlight in this section.
Cherry Chem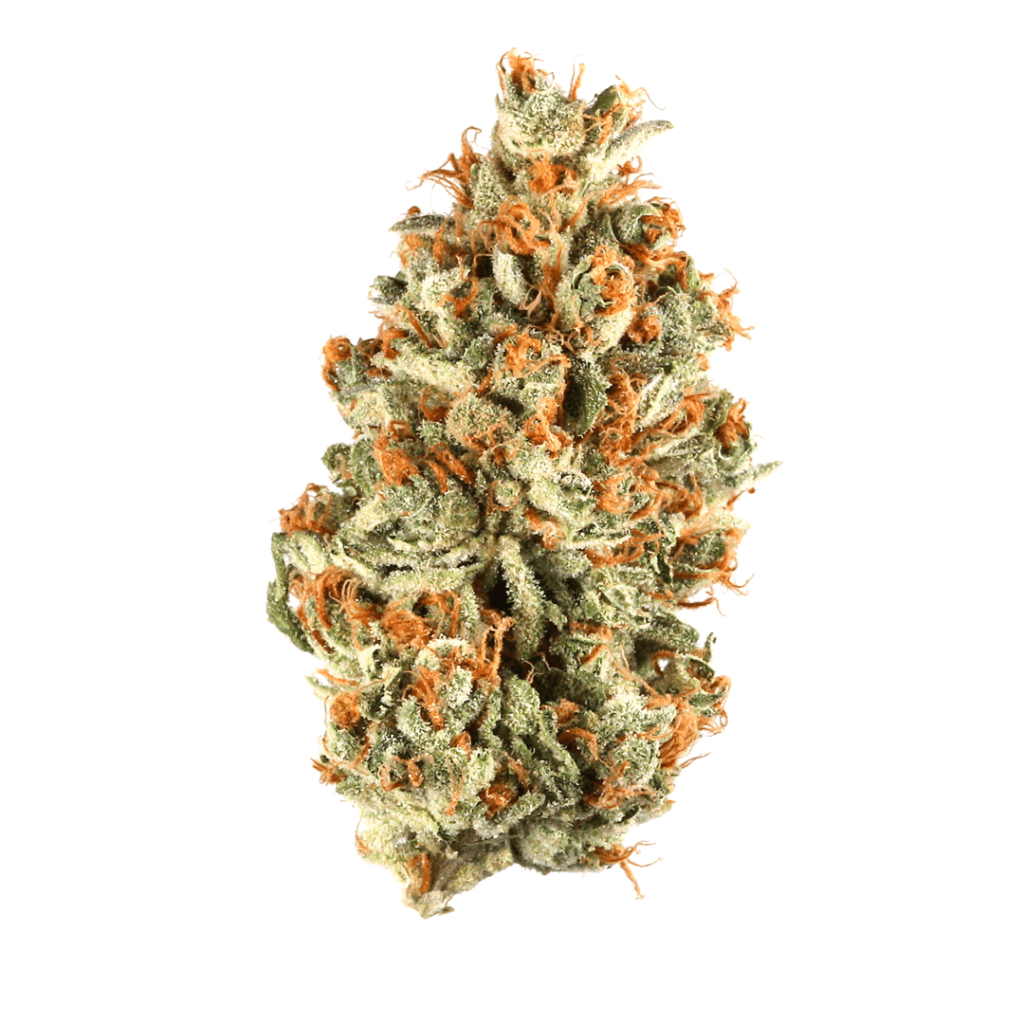 Cherry Chem is one of the legendary cherry strains known for its delicious flavor profile defined by cherry flavors with diesel notes. It is an Indica-dominant (70% Indica and 30% Sativa) hybrid strain created by crossing Cherrie Pie and Chemdawg BX3 and a THC level of about 15%-22%.
Cherry Chem's terpenes are caryophyllene, limonene, sabinene, and phellandrene. As complex as that may seem, this cherry Indica strain gives you the best cherry flavor and aroma. Its buds are packed with chemical flavor and notable spicy cherry and candy upon exhaling. The fragrance also has fresh berries. Undoubtedly, Cherry Chem is one of the best tasting weed strains.
Black Cherry Punch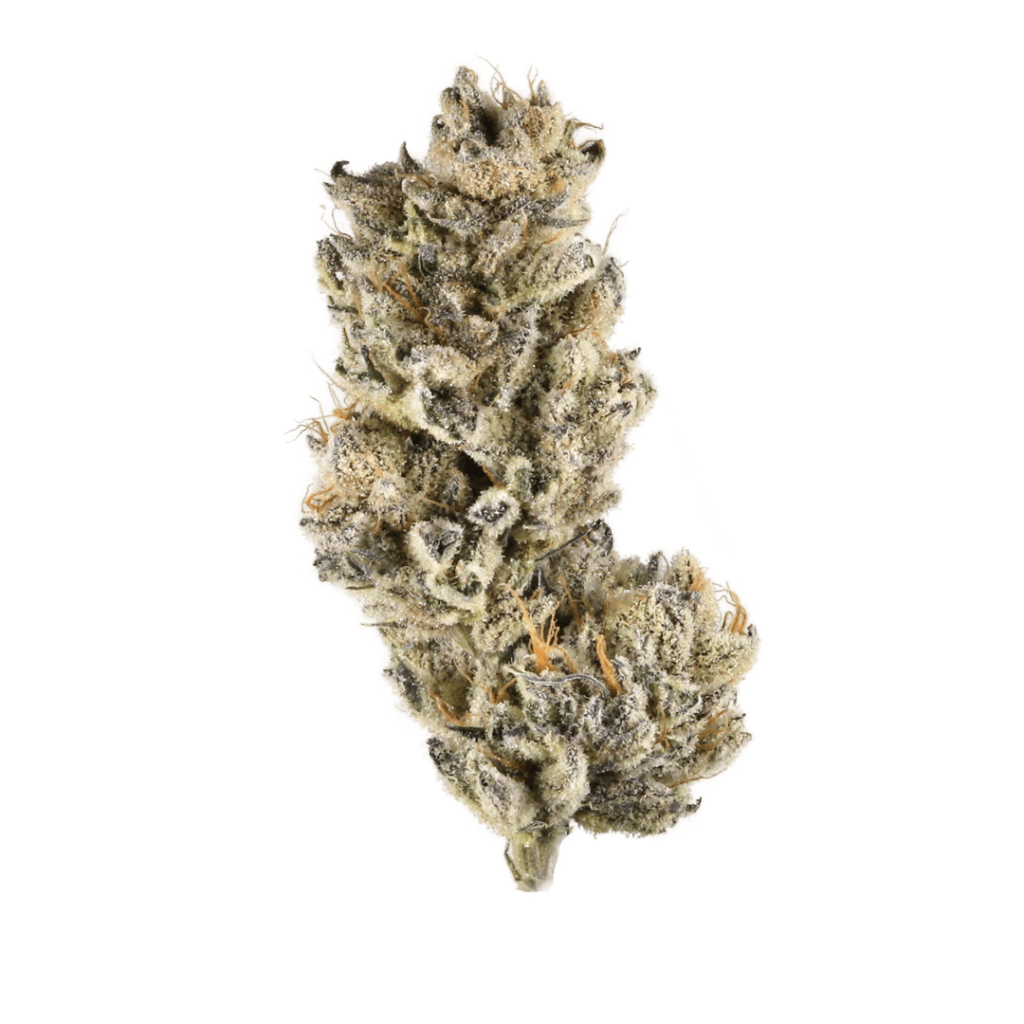 Like all cherry strains, Black Cherry Punch also bears the cherry word on its name. That hints at what aroma and flavor profile to expect from this weed strain. It is another Indica-dominant hybrid strain (80% Indica and 20% Sativa). Therefore, it qualifies as an Indica cherry weed strain.
Black Cherry Punch is a potent cherry weed strain created by crossing Purple Punch and Black Cherry Pie. Its THC level averages 25%, and the name says it all about the aroma, flavor, and effects. This cannabis strain has a super sweet fruity cherry flavor and spicy floral and woody pine undertones. Its aroma is equally fruity, dominated by cherry scents. You can agree that Black Cherry Punch should be one of the fruity strains after tasting it.
Cherry Cookies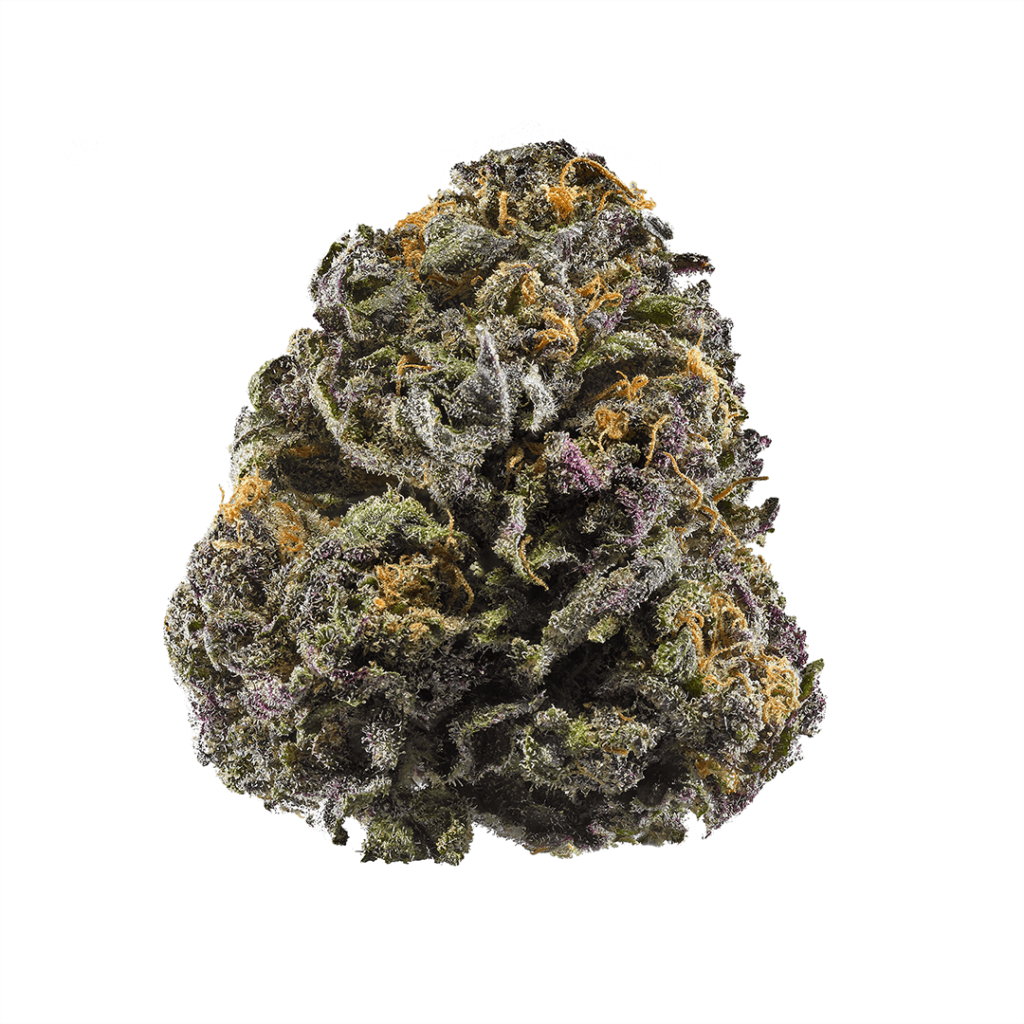 Cherry Cookies is an Indica-leaning hybrid strain (70% Indica and 30% Sativa) created by crossing Cherry Pie and Girl Scout Cookies #2. It has a THC level of about 20%. If you are looking for strains similar to Cherry Pie, consider its descendant Cherry Cookies.
Cherry Cookies has an irresistible bag appeal and an inviting bright cherry aroma that will make you want to sniff the buds again and again. It also has herbal notes, which become more evident when you break the buds. Cherry Cookies produce a smooth smoke and leave a cherry-flavored bourbon aftertaste.
Best Cherry Sativa Strains
Black Cherry Soda and Cherry Cake are the best cherry Sativa strains we have picked. They are all delicious and ideal for daytime use.
Black Cherry Soda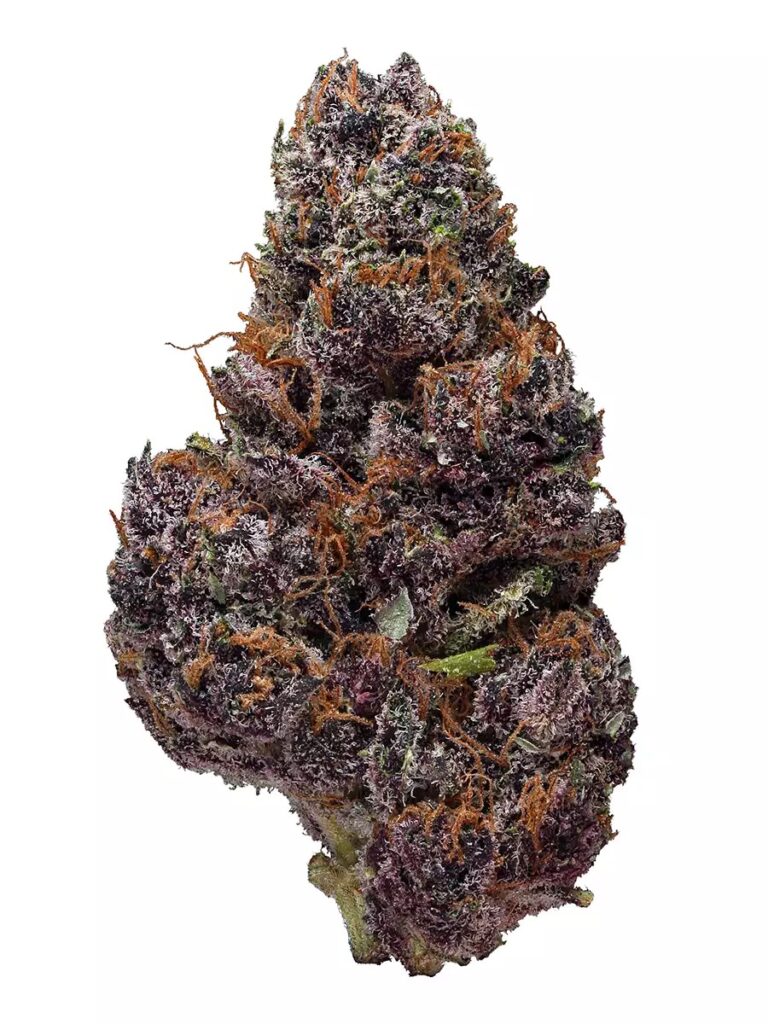 Black Cherry Soda is the first cherry Sativa strain on this list. It is a heavily Sativa-leaning hybrid strain with a 20:80 Indica to Sativa ratio. The origin of this cherry marijuana weed strain is still unknown, with mysteries around it.
Black Cherry Soda is one of the most potent cherry Sativa strains with sensational flavor. Its flavor profile consists of sweet, fruity tastes of cherries and berries. The aroma of this strain is also as sweet and delicious as its flavor. Black Cherry Soda offers a lovely scent of berries and cherries with an earthy undertone.
Choose Black Cherry Soda if you want the best cherry Sativa Strain for daytime use. It is uplifting, energizing, and ideal for recreational activities.
Cherry Cake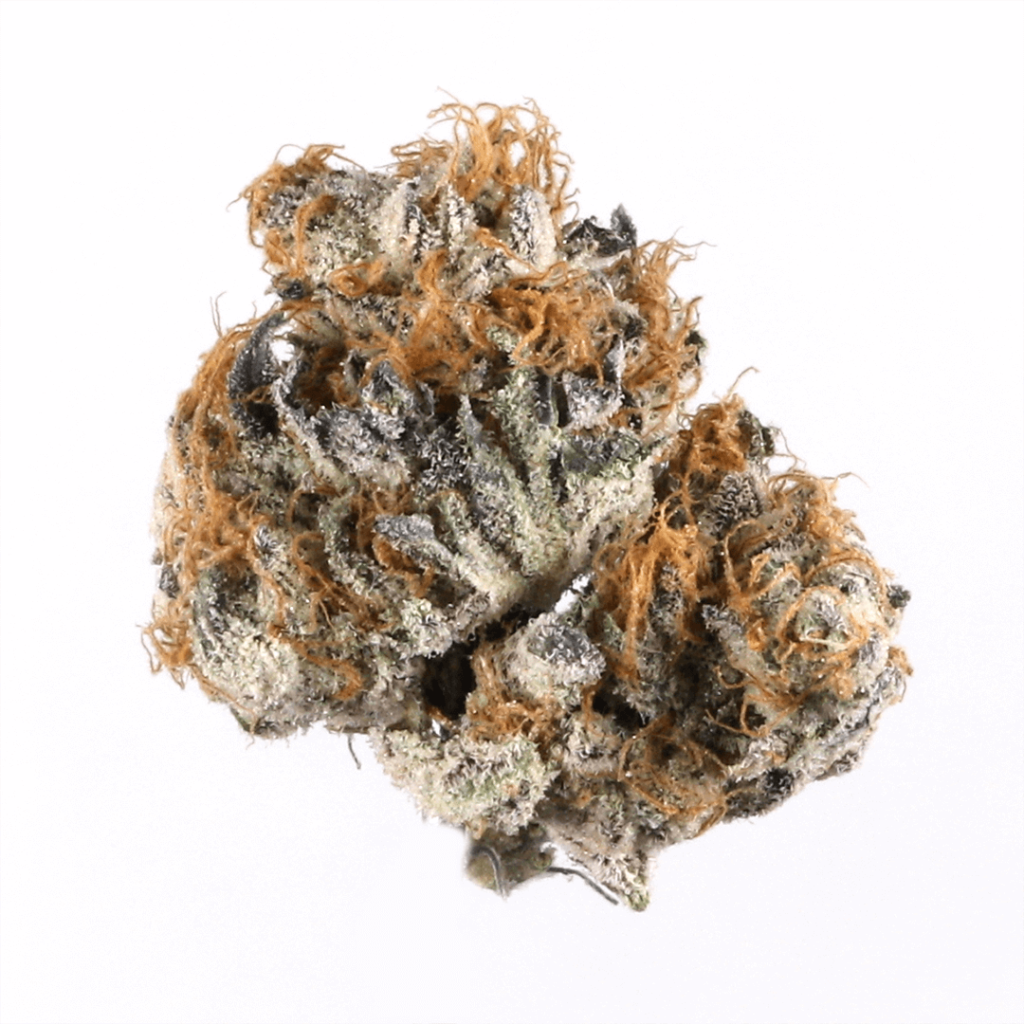 Cherry Cake is a more potent cherry Sativa strain. This hybrid marijuana has a Sativa to Indica ratio of 80:20. Cherry Cake was first bred by Purple Caper Seeds, but other strains with similar names exist. The breeder created it by crossing NorCal Goo and Cherry Thunder Fuck.
Terpenes in Cherry Cake mainly consist of myrcene, caryophyllene, linalool, and eucalyptol. These terpenes give it the sweet fruity sherry flavor with cake and cookies undertones and aroma that follows the same line. It has spicy cherries scent and pungent skunks, and earthy notes. This strain provides a head high that boosts creativity and increases energy for handling daytime activities.
Where to Buy Cherry Cannabis Strains
Cherry strains are some of the most delicious marijuana strains available. They are inviting and packed with many recreational and medicinal benefits. Visit our dispensaries or check our menus online for the best quality cherry weed strains. Our buds come from reputable growers and are well-processed to maintain the potency and terpene profile. We guarantee quality and the best service at any of our three dispensaries.
Photo sources:
The Lodge Dispensary photo collection
https://www.hytiva.com/
https://www.leafly.com/