Cannabis plants and buds come in a variety of colors: dark green and lite green, purple, pink, red, blue, black and white, and more. Some stoners will confess that they like most colorful weed strains than others. If a cannabis strain is or its bud is pretty, it will attract many smokers. That's true for any other item that we use. We only tend to go for nice-looking or most colorful weed strains.
As a novice smoker, you may be lured to start with the best-looking buds. But even veteran weed users are still in love with the appearance of the cannabis flower they use. We will look at the most beautiful strains here that you can check out. Let's dive right in!
Prettiest Weed Strains
We group different cannabis as best-looking marijuana based on the appearance of the entire plant. They can add aesthetics to your garden because they are more than just a flower. Here is a list of the prettiest weed strains to consider.
Black Russian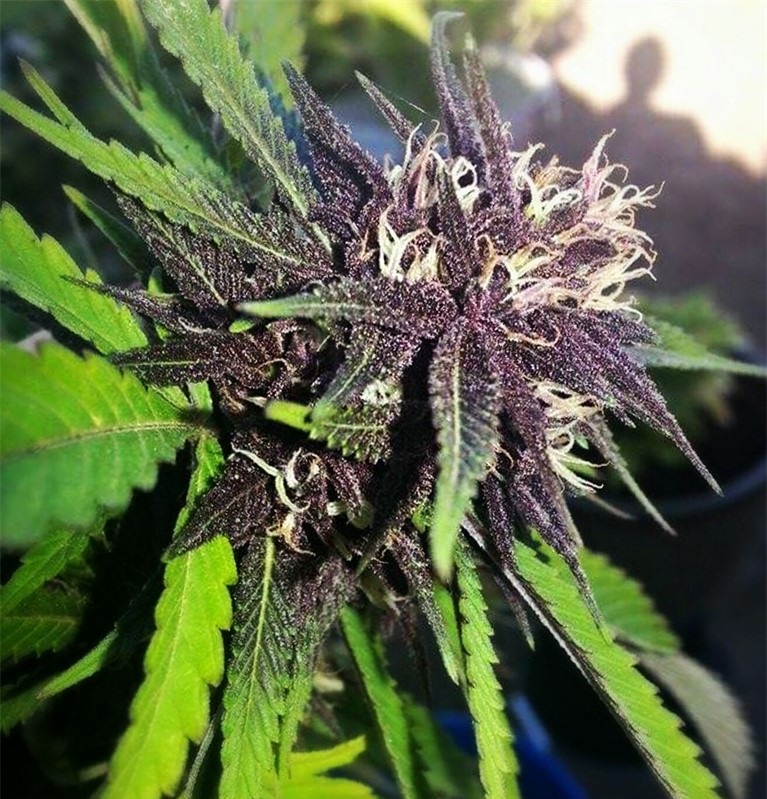 The entire Black Russian plant is colorful from its structure to flower. Its name does not speak much about its prettiness. Instead of the black picture formed in your mind when you hear it mentioned, Black Russian has a red and deep purple color. The whole structure is beautifully decorated with lilac hairs.
The aroma, taste, and effect of this beautiful weed are alluring. It is full of the uplifting mango and lemon scent and inviting flavor that will keep you going for more. Being a heavily Indica leaning hybrid, Black Russian will leave you relaxed and sleepy.
Purple Berry Kush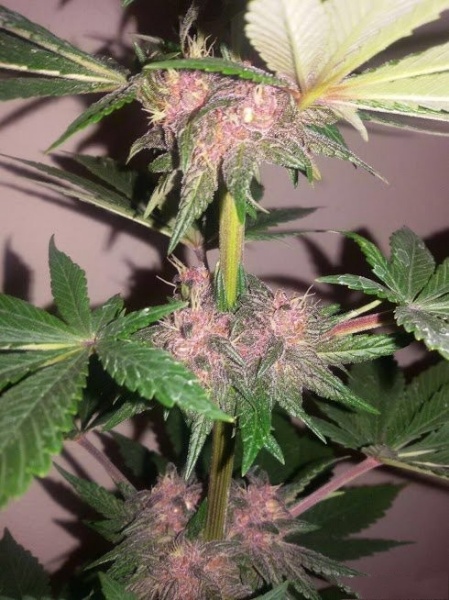 This is a cross between Granddaddy Purple and Blueberry Kush. The resulting plant is beautiful cannabis and one of the best-tasting weed strains. It grows tall with bright green leaves growing alternatively around the main stem. Purple Berry Kush is the most beautiful weed with vivid purple-blue streaks on its leaves. This appearance is due to the concentration of anthocyanin pigments when grown in cold conditions.
The strong aesthetics of Purple Berry Kush is complemented by its quite unique flavor. It's a visually appealing and flavorful weed strain that will leave you relaxed and fully alert to your surroundings.
Northern Lights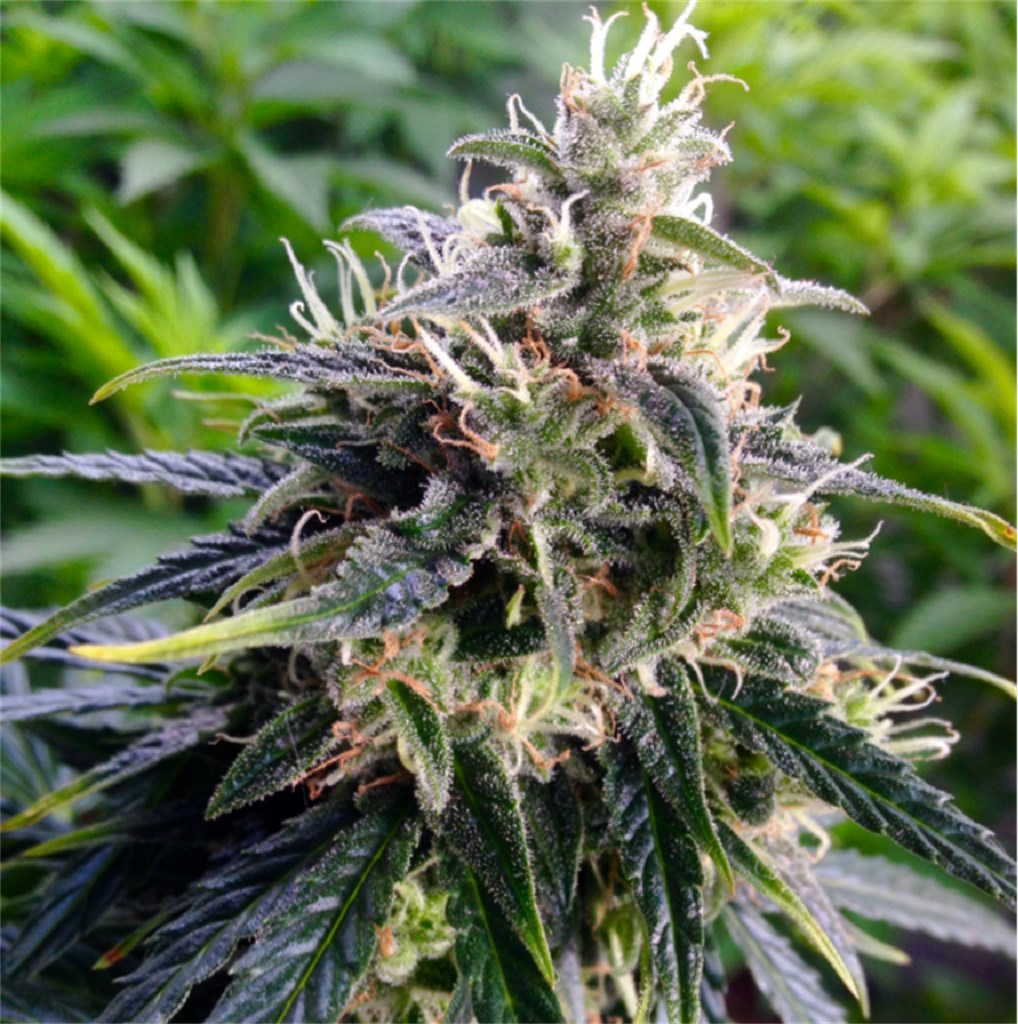 Northern Lights is a cross of Afghani and Thai strains. It has made it to our list of best-looking weed strains for crystal-colored leaves that reflect light during the day. When grown outdoors, Northern lights appear like stars in the dark sky. The weed strain has starry sky leaves to make you glued to its appearance.
Furthermore, Northern Lights are spicy and flavorful. Its inviting aroma can make you fall for it. It's the best strain to look for if you want to relax in the evening just before going to bed. You will be lulled into sleep soon after using it.
Most Colorful Weed Strains
If you want to make your garden look beautiful, look for the most colorful weed strain. Multi-colored marijuana weeds are often the prettiest weed strains. We will discuss a few colorful weed strains that you can just grow for aesthetics.
Rainbow Kush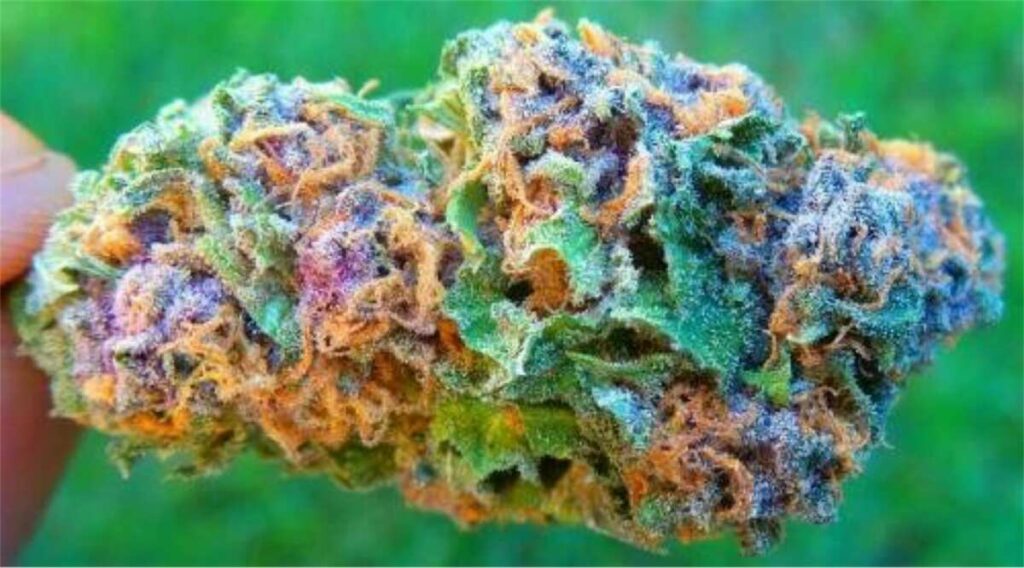 If you are impressed by the several colors of the rainbow, this will undoubtedly be the right strain for you. In fact, we cannot talk about colored weed strains without mentioning Rainbow Kush. As the name suggests, this marijuana strain has an array of bold colors that makes it impossible to resist.
Rainbow Kush is an Indica-leaning hybrid resulting from a cross between Dancehall and Blueberry strains. It offers tropical, citrus, and blueberry flavors like exotic weed strains. You will feel sedation and euphoria that ends in a full-body relaxation. Rainbow Kush is on the list of the pretty weed strains and provides feel-good vibes.
Black Beauty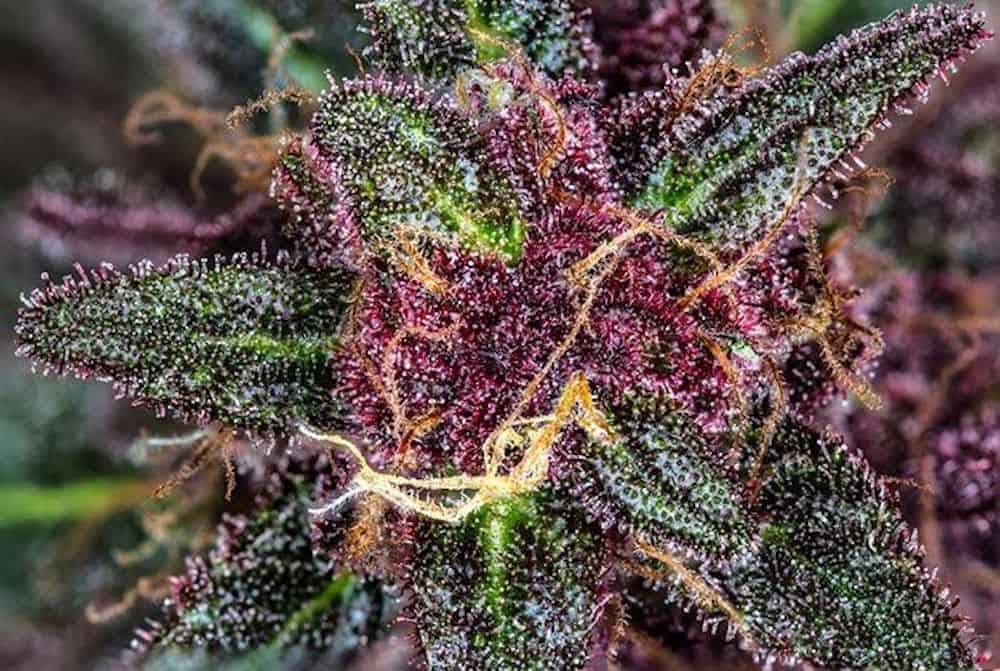 Sometimes dark shades tend to be more colorful than bright shades, and Black Beauty is the best example. The appearance of its bud makes it beautiful cannabis. It is characterized by green, purple, orange, yellow, and many other shades. In other words, Black beauty is the most colorful weed strain.
Black Beauty is famous for its pretty buds, inviting aroma, sweet flavor, and high THC content. Users prefer it for stimulating appetite, treating PTSD, and many other medical uses. However, Black Beauty is one of the rarest best-looking weeds.
Best Looking Buds
Cannabis smokers rarely see the beautiful plant but mostly interact with the buds. They use what they see to describe the entire flower as the most beautiful weed strain or not. In many cases, beautiful marijuana plants produce pretty buds. Here are great examples:
Mimosa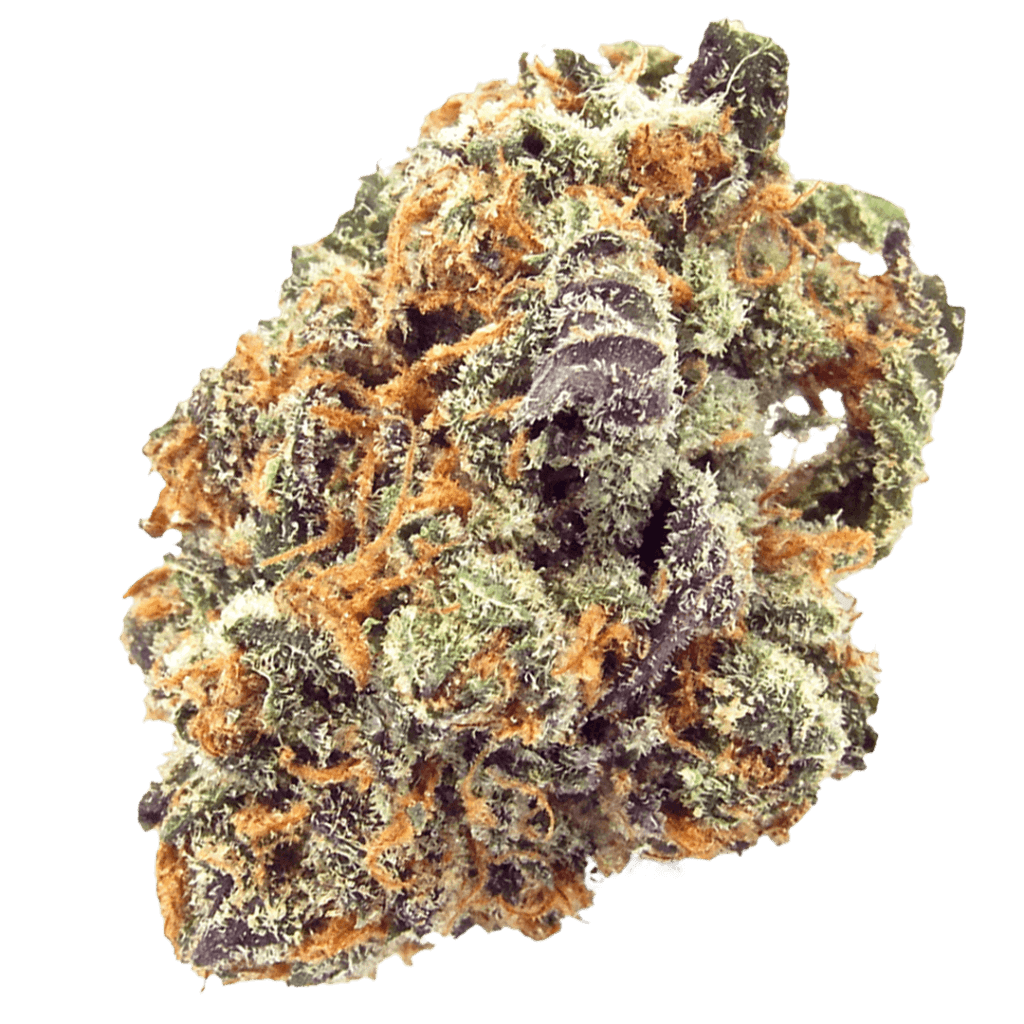 Mimosa is one of the best weed strains and frostiest strains you will find out there. The cross between Clementine and Purple Punch resulted in this Sativa-leaning cocktail-like offspring, giving you a happy and energetic high often associated with munchies.
Mimosa produces dense, cone-shaped buds covered by a layer of milky-trichomes. It is the best-looking bud for the purple hues inherited from Purple Punch. It also features bright orange pistils that grow conspicuously around its leaves and wintergreen calyxes. The beautiful nugs are attractive.
Gelato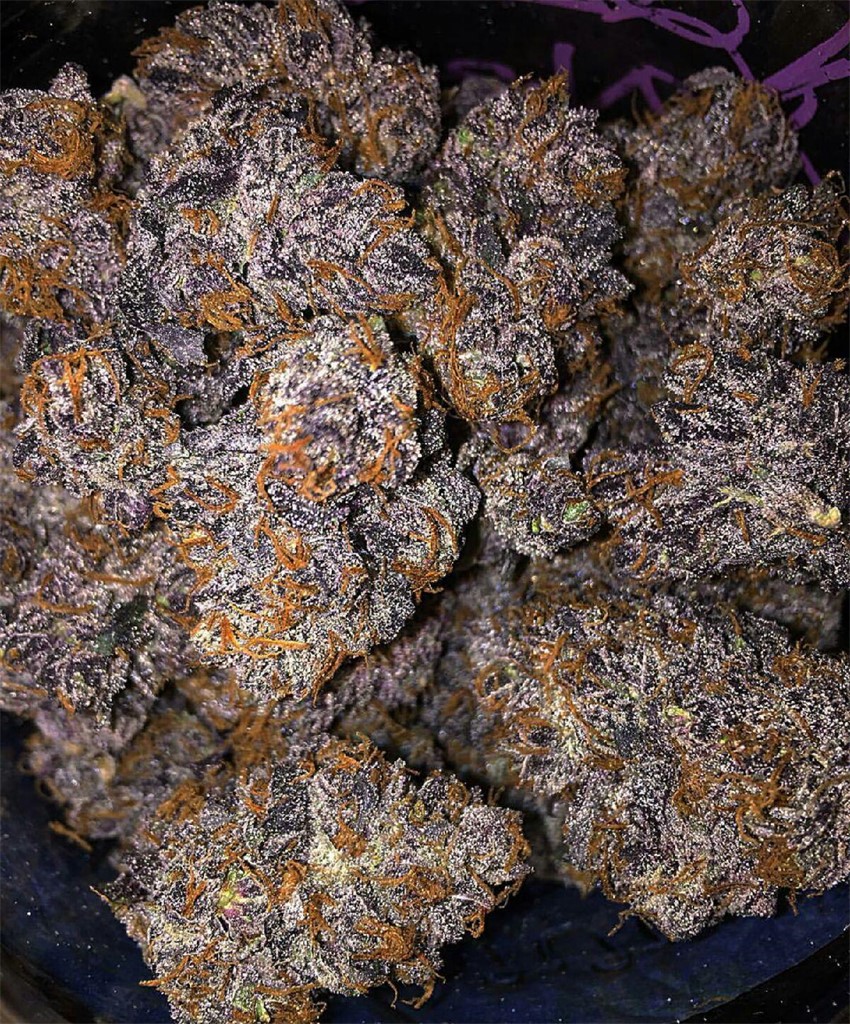 Gelato is an Indica-dominant hybrid strain resulting from a cross between Sunset Sherbet and Thin Mint Girl Scout Cookies. It is famous for its sweet, fruity flavor with a creamy finish, but it is on this list for its beautiful weed nugs.
Gelato has a beautiful cannabis flower. Its purple and green sugar leaves and fiery red and orange, brassy pistils give it an attractive appearance. The strain also has tiny hairs that twine among the frosty sugar leaves to offer the final touch. Gelato buds are a beauty to behold.
Panama-Sedena Red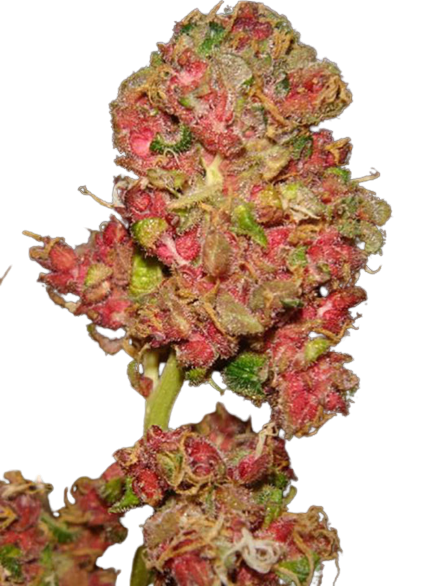 Panama-Sedena Red has fans worldwide for the beauty of its nugs. The buds of this strain are densely packed and decorated by bright orange hair. Despite the long flowering period, this beautiful weed strain is still the favorite among many cannabis users for its attractive appearance.
This is one of the colored weed strains that is rare to find. Due to that rarity, it's in high demand. It's delicious, and users have reported the energizing and happy feeling that it brings.
Craziest Looking Weed
Marijuana strains come in all colors, and some are best described as crazy. We will describe two such weed strains, but you can explore others. These strangely-looking weed strains have surprises that you will love.
The Black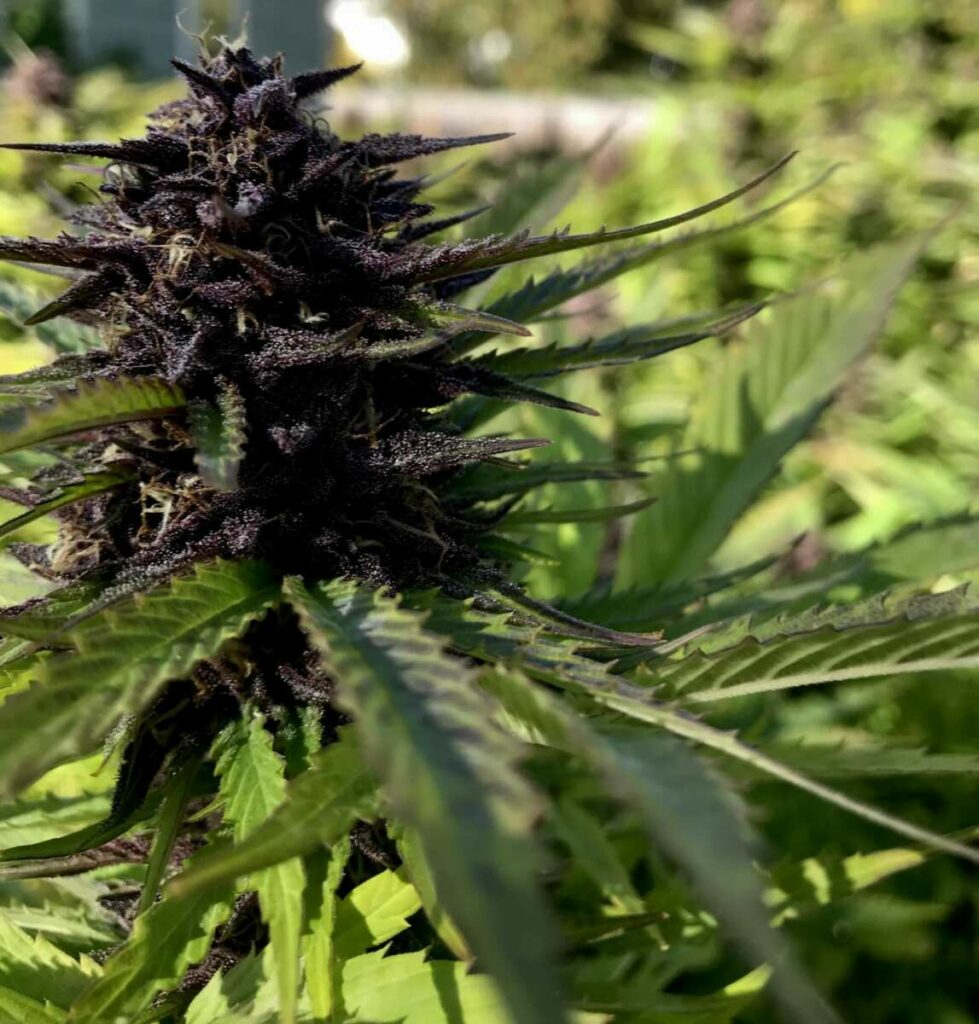 As the name suggests, The Black is a black weed strain. However, its nuggets are not all that dark. It is a beautiful weed plant that forms a dense canopy with gorgeous pale flowers. The Black marijuana strain becomes more attractive towards its flowering phase as it extends its sleek black leaves out like fingers.
The Black marijuana offers a smooth smoking experience with gamut and spicy flavor. You will enjoy every puff of this crazy-looking weed.
Red Poison Auto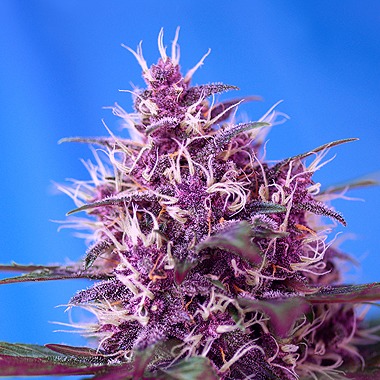 Red Poison Auto is an auto-flowering weed strain with a medium THC content. This is an offspring of Green Poison and Pakistani Kush. Many growers report that this marijuana is easy to grow and produces a generous yield.
Red Poison Auto can be considered as the craziest looking weed. The entire plant has red and purple colors that dominate the flowers and leaves. That is evident at the start of flowering, producing dense buds covered by a layer of aromatic resin.
Final Thoughts on Most Beautiful Weed Strains
Marijuana strains have different appearances brought about by the varying color and structure of leaves, buds, and trichomes. These colorful weed strains are often potent and offer the best effects to users. Also, the dispensary where you buy beautiful marijuana flowers will determine your experience with them.
Check out our menus at the Lodge Cannabis to find the most colorful weed cannabis strains at the best price. We offer high-quality marijuana flowers. Whether Sativa, Indica, or hybrid, you will find it at our dispensaries.
Photo sources:
The Lodge Dispensary photo collection
https://www.leafly.com/
https://en.seedfinder.eu/